3 PhD Positions on Understanding of Factors Influencing the QoE by More Ecologically-Valid Evaluation Standards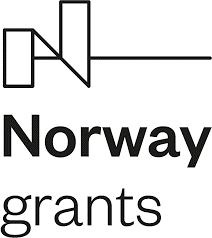 English
3 PhD Positions on Understanding of Factors Influencing the QoE by More Ecologically-Valid Evaluation Standards
Introduction
We invite candidates for doctoral students to apply for doctoral positions implemented as part of the scientific project entitled "Towards Better Understanding of Factors Influencing the QoE by More Ecologically-Valid Evaluation Standards" (TUFIQoE).
Our Project
The mentioned project is a Polish-Norwegian international and interdisciplinary project - combining the field of engineering and technical sciences (discipline of technical computer science and telecommunications) and social sciences (discipline of psychology).
We are running a project aiming at understanding better the factors influencing interaction with video services. Our main goal is to propose more ecologically valid experiment designs. We focus on the Quality of Experience (QoE, https://en.wikipedia.org/wiki/Quality_of_experience) rather than User Experience (UX, https://en.wikipedia.org/wiki/User_experience) but both aspects are strongly related and have to be considered in our research. The research questions considered in the project call for cross-disciplinary exploration therefore the candidate should be willing to learn about not only technical problems but also social and psychological aspects of the QoE.
Important Date and Procedure
Each candidate has to register at
https://www.agh.edu.pl/en/doktoranci/doctoral-schools/agh-doctoral-school/
before 28.08.2020. 
In addition to the registration please send your interest in one of the positions to janowski@kt.agh.edu.pl.
Whom We Are Looking For
We are looking for 3 PhD students who will be responsible for the following research issues:
1. "Cognitive and Situated Factors Influencing the Quality of Experience"
2. "Subject Model for Subjective Experiments"
3. "Network Factors Affecting the Quality Perceived by Users of Video Services - Research Using Ecologically Relevant Assessment Standards" (leading scientific discipline: IT and telecommunications)
More detailed information on the above-mentioned research issues can be found later in the text.
What We Offer
Doctoral studies will start in October 2020 and will be implemented in Poland, in Krakow (the second-largest city in the country, https://en.wikipedia.org/wiki/Krak%C3%B3w), as part of the Doctoral School of AGH University of Science and Technology (the largest Polish technical university, https://en.wikipedia.org/wiki/AGH_University_of_Science_and_Technology) in local cooperation with the Jagiellonian University (the oldest Polish university, https://en.wikipedia.org/wiki/Jagiellonian_University) and international cooperation - mainly with the Norwegian University of Science and Technology (the largest of Norwegian universities, https://en.wikipedia.org/wiki/Norwegian_University_of_Science_and_Technology).
Each doctoral student will be employed by AGH and will receive a salary in the form of a scholarship of PLN 5,000 per month for 36 months, which is comparable to the average salary in Poland. In addition, each doctoral student will gain access to a number of bonuses offered by AGH, including accommodation in AGH Student Campus (https://www.miasteczko.agh.edu.pl/en/about-us.html). The source of funding for education at the AGH Doctoral School is the TUFIQoE project.
We will also provide research facilities. The unit of AGH in which research issues will be implemented in the Faculty of Computer Science, Electronics and Telecommunications, Department of Telecommunications. The AGH Department of Telecommunications occupies two buildings with access to Polish Grid Infrastructure (PL-Grid) and other servers and infrastructure. Many software tools, including MATLAB, will be at our service throughout the execution of the research. We equipped our dedicated Multimedia User quality of eXperience Laboratory with specialized PCs. The lab also includes VR headset platforms and TV sets from different manufacturers.
We offer each PhD student not only "hard" research facilities, but also support in the form of developing "soft" skills. Since there are several senior researchers in our lab, the PhD student has a chance to work with more than one supervisor. We consider this an essential contribution to the student's career development.
We plan to allow the young researcher (PhD student) to take part in an experiment run in a different, international laboratory with which we collaborate through VQEG (Video Quality Expert Group, https://www.vqeg.org/). It should take the form of a short scientific mission (lasting around one month). It is yet another critical step in the student's scientific development. Spending a month in a different laboratory can be a valuable lesson before going for a postdoc position.
A Detailed Description of Research Issues
Cognitive and Situated Factors Influencing the Quality of Experience
Leading scientific discipline: psychology
Field of the science of the leading discipline: social sciences
Supervisor: Prof. Lucjan Janowski, PhD; e-mail: janowski@kt.agh.edu.pl, phone: +48 12 617 48 06 and Prof. Michał Wierzchoń, PhD; e-mail: michal.wierzchon@uj.edu.pl, phone: +48 12 663 24 73.
Description of the research topic (abstract): Quality of experience (QoE) is a measure aimed at evaluation of user's experience with a service (e.g. web browsing, audio-video services and other electronic communication-based applications). The majority of the QoE studies investigate how the quality of service parameters (e.g. packet loss rates) influence how users perceive and evaluate the technical quality of the content (e.g., a movie).  However, it was recently acknowledged that QoE might also be affected by various other factors falling in three categories: human, system and context influence factors. The current project is aimed at investigating the human (e.g., perceptual acuity, mood, cognitive engagement, expectations, etc.) and context influence (physical, temporal, social, economic and task content) factors in order to better understand how they influence the subjective experience of the user. The PhD project makes use of a mixed methodology. Thus, both qualitative (e.g., interviews) and quantitative methods (e.g., surveys, behavioural logs, …) will be used. The candidate should preferably have a documented experience/background in either quantitative or qualitative user research methods and is motivated to acquire new methodological skills.  Over the project realisation, we will first determine the factors of focus and then prepare a series of follow-up studies investigating the relationship between human and context influence facts with the system influence factors that are usually investigated in QoE studies.
The thesis will be realised as a part of the interdisciplinary research project funded under GRIEG funding schema awarded to Lucjan Janowski in cooperation with Michał Wierzchoń, the psychologist from the Jagiellonian University and Katrien De Moor, a specialist in Communication Studies from the Norwegian University of Science and Technology.
More information: https://rekrutacja.doktoranci.agh.edu.pl/ZagadnieniaBadawcze/?pg=Podglad&zb_id=336 
Subject Model for Subjective Experiments
Leading scientific discipline: IT and telecommunications
Supervisor: Prof. Lucjan Janowski, PhD; e-mail: janowski@kt.agh.edu.pl, phone: +48 12 617 48 06.
Description of the research topic (abstract): At the Department of Telecommunication, we are running a project aiming at understanding better the factors influencing interaction with video services. Our main goal is to propose more ecologically valid experiment designs, which to a higher extent reflect the real-world context (e.g., by using test stimuli that people would actually watch in a natural setting, by having viewing conditions that are realistic for the type of content (e.g., watching a live sports game together with friends). We focus on the Quality of Experience (QoE) rather than User Experience (UX) but both aspects are strongly related and have to be considered in our research. The research questions considered in the project calls for cross-disciplinary exploration, therefore, the candidate should be interested not only in technical problems but also in the social and psychological aspects of QoE (For example: How does a users' emotional state influence how we evaluate technical quality? When and how do people feel engaged, e.g., when watching a movie? Which effect may technical distortions have on that engagement?)
The PhD student will be responsible for planning and running subjective experiments involving actual users. Some of them are going to involve more in field interaction with the services others are closer to typical lab settings. All those experiments should be focused on describing and correctly mathematically model ratings of e.g., perceived quality in experimental user studies. The final result is a model describing a subject by parameters such as precision, bias, or other factors influencing his answers. A solid background in the use of quantitative methods and quantitative data analysis is required.
More information: https://rekrutacja.doktoranci.agh.edu.pl/ZagadnieniaBadawcze/?pg=Podglad&zb_id=132
Network Factors Affecting the Quality Perceived by Users of Video Services - Research Using Ecologically Relevant Assessment Standards
Leading scientific discipline: IT and telecommunications
Supervisor: Prof. Mikołaj Leszczuk, PhD; e-mail: leszczuk@kt.agh.edu.pl, phone: +48 607 720 398. 
Description of the research topic (abstract): The doctorate aims to understand better which factors play a role when people use video services: why are some experiences positive, while others are negative? Why is the quality sometimes considered "really bad" and in other cases as very good? Which factors play a role in this respect and how do these factors' interplay? How users experience video services quality? We all use video services which are developed continuously. The movie from the '80s or '90s played in today's TV channel looks much worse than the advertising played in the break, even if the old movie goes through an enhanced procedure. Many evolutions and revolutions drive this development. One of the critical technological improvements is better compression algorithms.
The research on video quality has a long history, and its main force is pixel quality improvement. It is reasonable since pixel quality has the primary influence on our opinion about the quality of service. Nevertheless, this is not the only reason we use a particular service. We are not focusing on the pixel quality and content quality, only. Other factors are making us complain about the quality of a nearly perfect movie watched in a home theatre, designed to watch the best quality you can get, or almost ignore quality problems when we are on vacation with poor internet access, but our favourite team is playing!
Thus, the research topic of the doctorate will be network factors affecting the quality perceived by users of video services. The research will focus on using ecologically relevant assessment standards (meaning that they come closer to the real-world setting than is the case in a more classical subjective experiment (e.g., by using test stimuli that people would actually watch in a natural setting, by having viewing conditions that are realistic for the type of content (e.g., watching a live sports game together with friends).
The scope of work will be controlling the network side of experiments and supporting mobile applications' development, especially from the network Key Performance Indicators (KPIs) point of view.
The candidate's required qualifications will be a degree in telecommunication or computer science or related fields. Some experience in mobile app development is welcome.
More information: https://rekrutacja.doktoranci.agh.edu.pl/ZagadnieniaBadawcze/?pg=Podglad&zb_id=135