High quality, reliable transmission in multilayer optical networks based on the Flow- Aware Networking concept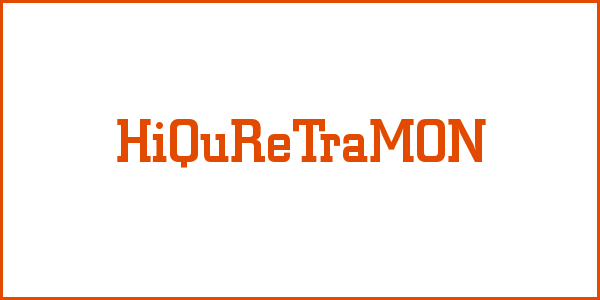 Źródło finansowania projektu:
High quality, reliable transmission in multilayer optical networks based on the Flow- Aware Networking concept
Flow-Aware Networks, Multilayer Optical Networks, Quality of Service, traffic engineering, Grade of Serrvice, Quality of Resilience
English
In the project, the mechanisms for adopting the FAN (Flow-Aware Networking) concept to the optical layer will be proposed.
It is a real challenge to give an answer to the question how to identify and serve flows in the optical domain. Moreover, such traffic will be transmitted as flows, which is quite a novel assumption for the optical layer. The flow identification and servicing will be analyzed both in all optical backbone networks as well as in the opaque networks, e.g., by using traffic grooming. There are several aspects, which are planned to be recognized and researched in the considered area. The transmission of the flows in the FAN context should be secure, reliable and optimal when considering the resource consumption. To follow these requirements we plan to develop and analyze such mechanisms. The practical realization of the FAN concept, especially when combined with the high-rate optical transmission needs to address the problem of provisioning faults resilience to FAN flows. So far, this problem has not been successfully solved, although there are many approaches suggesting how to organize reliable transmission with differentiated quality in optical or IP networks. We plan to study if it is possible to combine recovery methods elaborated for different levels of multilayer optical IP networks with introduction of service differentiation. The mechanisms assuring fault resilience to flows in an optical network based on the FAN paradigm will be provided and analyzed. Some aspects of usage of the multiple routing topologies (virtual topologies) for transferring differently prioritized flows will be also recognized. In the context of virtual routing topologies we plan to compose robust algorithms for creation of different routing topologies. These algorithms will take into account network capacity and QoS requirements of the flows. The criteria for the establishment of priorities of the virtual routing topologies will be worked out. 
Contact person:
D.Sc., Director of Institute
dyrektor instytutu
profesor AGH
phone:
+48 12 6172846, 12 6173937
www:
www.kt.agh.edu.pl/~jdomzal
Informacje dodatkowe:
Jerzy Domżał, dr hab. inż., profesor uczelni. W 2003 r. ukończył studia na specjalności Telekomunikacja w Akademii Górniczo-Hutniczej im. St. Staszica w Krakowie. W 2009 r. obronił rozprawę doktorską pt. "Congestion Control in Flow-Aware Networks". Stopień doktora habilitowanego uzyskał w 2016 r. Od listopada 2020 r. pełni obowiązki dyrektora Instytutu Telekomunikacji. Zajmuje się zagadnieniami związanymi z sieciami optycznymi oraz usługami dla Internetu Przyszłości. Od 2005 r. pracował w projektach 6 i 7 Programu Ramowego: Nobel/Nobel II, SmoothIT, EuroNF, e-Photon/ONe(+), BONE, w ramach których zajmował się zagadnieniami związanymi ze sterowaniem przeciążeniami oraz inżynierią ruchu. Obecnie pracuje w kilku projektach związanych, m.in. z budową rutera dla Internetu Przyszłości. Angażował się w organizację konferencji IEEE GLOBECOM'2010-2016 oraz IEEE ICC'20102016. Był przewodniczącym Komitetu Organizacyjnego konferencji ITC'2012. W 2010 r. i 2013 r. otrzymał prestiżowe stypendium Ministra Nauki i Szkolnictwa Wyższego dla szczególnie uzdolnionych młodych naukowców. W 2011 r. został laureatem prestiżowego programu LIDER organizowanego przez Narodowe Centrum Badań i Rozwoju. W 2011 r. otrzymał grant badawczy dla młodych naukowców posiadających tytuł doktora (SONATA I) od Narodowego Centrum Nauki. W 2015 r. otrzymał nagrodę naukową Tygodnika POLITYKA. Jest autorem ponad 40 publikacji naukowych, w tym jednego patentu, siedmiu zgłoszeń patentowych i trzech książek. Staże naukowe odbywał między innymi w Barcelonie (Universitat Politecnica de Catalunya), w Madrycie (Universidad Autonoma de Madrid) oraz na Uniwersytecie Stanforda, USA (w ramach Programu Top 500 Innovators).
Additional information:
Jerzy Domżał received the M.S., Ph.D. and D.Sc. degrees in Telecommunications from AGH University of Science and Technology, Kraków, Poland in 2003, 2009, and 2016 respectively. Now, he is an Associate Professor at Department of Telecommunications at AGH University of Science and Technology. Since November 2020, he is a Director of Institute of Telecommunications. He is especially interested in optical networks and services for Future Internet. He worked on network congestion control and traffic engineering issues in the following European Projects: Nobel/Nobel II, SmoothIT, EuroNF, e-Photon/ONe(+), BONE. Now, he is involved in a few research projects, e.g., related to flow-based services for Future Internet. He has served as TPC member for IEEE GLOBECOM (2010-2016), IEEE ICC (2010-2016). He was a Local Organizing Commitee Chair of the ITC'2012 conference. In 2010 and in 2013, he received scholarships for distinguished young researchers from Minister of Science and Higher Education in Poland. In 2011, he received the grant from the National Centre for Research and Development under the LIDER program. In 2011 he received grant from the National Science Centre under the SONATA program. In 2015, he received a science award from POLITYKA magazine. He is also the co-author of many technical papers, one patent, seven patent applications and three books. International trainings: Spain, Barcelona, Universitat Politecnica de Catalunya, April 2005; Spain, Madrid, Universidad Autonoma de Madrid, March 2009, Stanford University, USA, May-June 2012.