NOBEL 2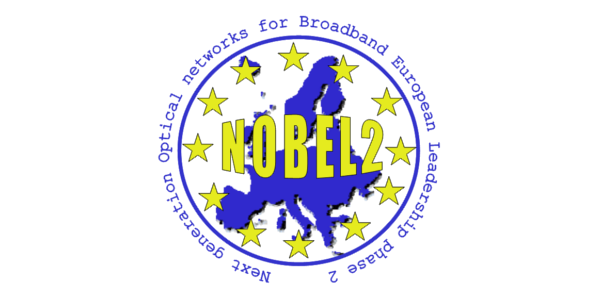 Źródło finansowania projektu:
Next generation Optical networks for Broadband European Leadership - phase 2
English
Leveraging all results obtained in phase 1, NOBEL phase 2 considered the medium-term, long-term and extended long-term scenarios, focusing in particular on the last two, and faced with two major challenges. The first is the evolution of the data plane technology in order to reach an 'optimum techno-economic balance between optical/electrical and circuit/packet routing and switching. The second is the evolution of the network control plane towards an unified control plane that is able of improving the seamless end-to-end network service capabilities in a flexible and scalable way. Moreover, NOBEL phase 2 considered the opportunity deriving from the convergence of fixed and mobile services, analysing its impact on the metro and core parts of the network.
Partners:
Alcatel-Lucent Deutschland AG
Alcatel-Lucent Italia S.p.A.
British Telecommunications PLC
Lucent Technologies Network Systems GmbH
Alcatel-Lucent Nederland BV
Nokia Siemens Networks GmbH
Telefonica Investigacion y Desarrollo
AGH University of Science and Technology
CISCO Systems International BV
Centre Tecnologic de Telecomunicacions de Catalunya
Fraunhofer Gesellschaft zur Farderung der angewandten Forschung e.V.
Interdisciplinar Instituut Voor Breedbandtecchnologie VZW
Institute of Communications and Computer Systems
Scuola Superiore di Studi Universitari e di Perfezionamento Sant'Anna
University College of London
Budapest University of Technology and Economics
Universitat Politecnica de Catalunya
Universita degli studi di Padova
Istituto Nazionale di Fisica Nucleare
Contact person: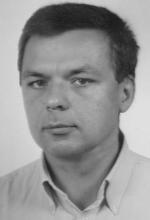 Informacje dodatkowe:
Artur Lasoń ukończył studia na Wydziale Elektrotechniki, Automatyki i Elektroniki, specjalność Telekomunikacja, Akademii Górniczo-Hutniczej im. Stanisława Staszica w Krakowie w roku 1992. W tym samym roku uzyskał stypendium naukowe i odbył staż w ośrodku naukowo-badawczym firmy ALCATEL SESA w Madrycie, Hiszpania. W roku 1999 uzyskał stopień doktora nauk technicznych z zakresu informatyki. Od roku 1992 związany z Katedrą Telekomunikacji AGH. Odpowiedzialny jest za prowadzenie zajęć dydaktycznych z zakresu systemów światłowodowych i sieci dostępu abonenckiego. Prowadzi wykłady, zajęcia projektowe i laboratoryjne zarówno dla studentów studiów dziennych, jak i słuchaczy Studium Podyplomowego. W Katedrze Telekomunikacji AGH uczestniczył w pracach międzynarodowych projektów badawczych, między innymi ACTS 038 BBL, IST LION, e-Photon/ONe, BONE NoE, IST NOBEL I/II. Główne obszary zainteresowań badawczych obejmują szerokopasmowe sieci dostępowe, sieci optyczne, włączając w to optyczne sieci transportowe i sieci GMPLS/ASON. Artur Lasoń jest współautorem czterech książek i licznych artykułów publikowanych w czasopismach i materiałach konferencyjnych.
Additional information:
Artur Lasoń received his M.Sc. degree in telecommunications from AGH University of Science and Technology in 1992. In 1992 he was granted a three months scholarship in R&D Centre of ALCATEL SESA, Madrid, Spain. In 1999 he received from AGH Ph.D. degree. In 1992 he joined Department of Telecommunications at the AGH University of Science and Technology where he is responsible for lectures, projects and laboratories of the fibre optic communication, data transmission systems and broadband access networks. He was involved in few international research projects: ACTS 038 BBL, IST LION, e-Photon/ONe, BONE NoE, IST NOBEL I/II. He participated also in some grants supported by National Science Council. Main research interests includes optical transport networks and broadband access technologies. Artur Lasoń is the co-author of 4 books (in Polish) and numerous 40 technical papers.