MEDUSA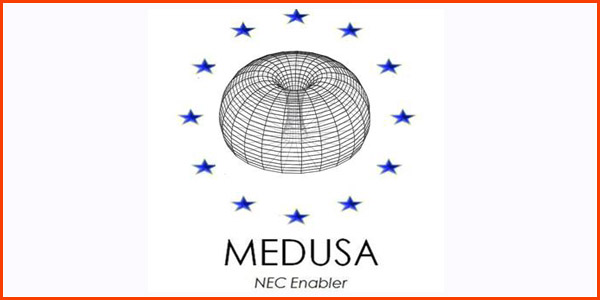 Źródło finansowania projektu:
Multi Sensor Data Fusion Grid for Urban Situational Awareness
English
The overall goal of the MEDUSA (Multi Sensor Data Fusion Grid for Urban Situational Awareness) project is to realize a robust, high-performance, integrated, intelligent, autonomous and versatile multi-sensor data fusion grid. This will significantly improve Situational Awareness and Command and Control in the context of force protection in urban environments - by providing a comprehensive Operational Ground Picture. In providing such, the project considers the need to address current or prospective 'information overload' conditions and generating both the deliverable content and its means of delivery - based on 'relevance'. The approach of the project is designed to address an already acknowledged capability shortfall specifically in the area of: Fusion of multiple - as opposed to individual types of information - relevant to force protection in urban environments.
In addressing this subject, an extensive MEDUSA project team has been assembled to consolidate a range of skills and disciplines that will allow specialist work to be performed comprehensively:
- Addressing a range of sensor types inclusive of acoustic, video (inclusive of visible and infra-red bands), magnetic, motion detection, CBR and 'through the wall' radars. Additional focus will be placed on ground soldier wearable sensors, thus enabling participants to become both producers and consumers of fused, dynamic information relative to their position – and the passing of this SA information across a hierarchical C2 structure;
- Enabling fusion of multi-sensor data with contextual information and in particular with 3D GIS and digital terrain data;
- Developing new algorithms improving the effectiveness of existing single sensor inputs in terms of data accuracy, time correlation and sensor coverage, as well as resolving ambiguities generated in the process of multi-sensor data fusion;
- Improving algorithms enabling automatic detection, recognition and tracking.
All the above will be developed within a novel MEDUSA Sensor Fusion Grid which will allow improved situational awareness and decision support in the C2. In addition, the project incorporates the development of a 'demonstrator' which clearly demonstrate the various technology deliverables and will illustrate, among the others, a capability for users to select various combinations or 'sets' of sensors and associated contextual information types. Thus the MEDUSA project inherently enables the linking of improvements and advancement of TRLs in data fusion per se, the associated algorithms, the sensor network and summarily giving rise to enhanced urban environment forces protection and SA superiority.
In the MEDUSA project, AGH will provide the necessary networking features to the MEDUSA architecture. Its main activities will be focused on the design, implementation, integration and validation of the MEDUSA networking architecture: undistorted communication between nodes (including self-healing and link stability features), support for quality of service (QoS), security, and self-configuration of nodes.
Partners:
VITROCISET – Vitrociset S.p.A.
AGH University of Science and Technology
AIT - Athens Information Technology
CERTH – Centre for Research and Technology Hellas
CGS – Columba Global Systems
CS – CS Systèmes d'Information
INDRA – Indra Sistemas S.A.
ISL – French-German Research Institute of Saint-Louis
SZTAKI – MTA SZTAKI Computer and Automation Research Institute
UniBwM - Universität der Bundeswehr München
Contact person: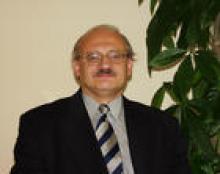 konsultacje:
czwartek 14:00-16:00, po wcześniejszym uzgodnieniu mailowym
Informacje dodatkowe:
Andrzej R. Pach ukończył Wydział Elektrotechniki, Automatyki i Elektroniki AGH w r. 1975, w r. 1977 doktoryzował się na AGH, a w r. 1990 uzyskał stopień doktora habilitowanego na Wydziale Elektroniki Politechniki Warszawskiej. Tytuł profesora otrzymał w roku 1999. Zatrudniony jest obecnie na stanowisku profesora zwyczajnego w Katedrze Tele­komunikacji AGH, której jest kierownikiem. Autor ponad 250 publikacji naukowych (w tym 6 książek) z zakresu protokołów komunikacyjnych, modelowania i analizy sieci komputerowych, sieci szerokopasmowych z integracją usług. Przebywał na stażach naukowych w CNET (Francja) i na Uniwersytecie w Katanii (Włochy). Aktywnie uczestniczył lub uczestniczy w projektach europejskich 4., 5., 6. i 7. Programu Ramowego oraz projektach COST i Eureka-Celtic. Kierował wieloma projektami badawczymi. Ekspert Komisji Europejskiej w zakresie Technologii dla Społeczeństwa Informacyjnego. Redaktor naczelny czasopisma Telekomunikacja Cyfrowa – Technologie i Usługi. Był redaktorem technicznym IEEE Communications Magazine (USA). Konsultant w zakresie nowoczesnej telekomunikacji. Założyciel i przewodniczący Krakow IEEE Communications Society Chapter. Członek Komitetu Ewaluacji Jednostek Naukowych w latach 2011-2014. Członek Komitetu Elektroniki i Telekomunikacji Polskiej Akademii Nauk. Przewodniczący Senackiej Komisji ds. Nauki AGH. Obecnie pełni funkcję Prorektora ds. Nauki AGH.
Additional information:
Prof. Andrzej R. Pach received the M.Sc. degree in electrical engineering and the Ph.D. degree in telecommunications from the AGH University of Science and Technology, Krakow, Poland, in 1976 and 1979, respectively, and the Ph.D.Hab. in telecommunications and computer networks from the Warsaw University of Technology in 1989. In 1979, he joined the Department of Telecommunications at the AGH University of Science and Technology, where he is currently a Professor and Chair. He spent his sabbatical leaves at CNET, France and University of Catania, Italy. He is the Vice-President of the Foundation for Progress in Telecommunications and serves as a chairman of the IEEE Communications Society Chapter in Krakow, Poland. He has been a consultant to governmental institutions and telecom operators in modern telecommunication networks. His research interests include design and performance evaluation of broadband networks, especially quality of service and network performance of access networks and wireless LANs. He has/had actively participated in COST, Eureka Celtic, and 4th, 5th, 6th, 7th FP European programs (ACTS, ESPRIT, IST, ICT, and Security). He co-authored more than 250 publications including 6 books. He served as a technical editor to IEEE Communications Magazine and is an editor-in-chief to Digital Communications - Technologies and Services. He has also been appointed as an expert in Information and Communications Technologies by the European Commission.
email:
natkanie(at)kt(dot)agh(dot)edu(dot)pl
www:
http://www.kt.agh.edu.pl/~natkanie
Informacje dodatkowe:
Marek Natkaniec otrzymał tytuł magistra inżyniera w r. 1997 oraz stopień doktora nauk technicznych w dyscyplinie telekomunikacja w r. 2002 na Wydziale Elektrotechniki Automatyki i Elektroniki Akademii Górniczo-Hutniczej w Krakowie. W r. 2013 uzyskał stopień doktora habilitowanego w dyscyplinie telekomunikacja na Wydziale Informatyki, Elektroniki i Telekomunikacji Akademii Górniczo-Hutniczej w Krakowie. Obecnie pracuje jako adiunkt w Katedrze Telekomunikacji Akademii Górniczo-Hutniczej. Jego zainteresowania są związane z sieciami bezprzewodowymi i w szczególności obejmują: lokalne sieci bezprzewodowe, projektowanie protokołów komunikacyjnych, zagadnienia jakości obsługi, a także modelowanie oraz analizę wydajności pracy sieci teleinformatycznych. Pracował jako członek komitetu programowego wielu konferencji międzynarodowych. Jest także recenzentem w czasopismach i konferencjach międzynarodowych. Pracuje bądź pracował aktywnie w takich projektach europejskich, jak: MOCOMTEL, PRO-ACCESS, DAIDALOS I, DAIDALOS II, CONTENT, CARMEN, MEDUSA, HECTOR, FLAVIA, PROACTIVE i RESCUE. Uczestniczy również w realizacji projektów badawczych finansowanych przez Ministerstwo Nauki i Szkolnictwa Wyższego oraz projektów dla przemysłu. Jest zaangażowany w proces standaryzacji architektury GANA dla ETSI. Pracuje jako ekspert oraz konsultant w dziedzinie  sieci bezprzewodowych dla operatorów telekomunikacyjnych. Jest także członkiem Komitetu Redakcyjnego czasopisma Telekomunikacja Cyfrowa: Technologie i Usługi. Od roku 2005 jest opiekunem studenckiego koła naukowego "Telephoners". Posiada status członka seniora IEEE. Jest współautorem sześciu książek oraz ponad stu publikacji naukowych.
Additional information:
Marek Natkaniec received the M.Sc., Ph.D., and Ph.D.Hab. degrees in telecommunications from the AGH University of Science and Technology, Krakow, Poland in 1997, 2002, and 2013 respectively. In 1997 he joined AGH University of Science and Technology as a researcher. Now, he works as an assistant professor at the Department of Telecommunications. His general research interests are in wireless networks. Particular topics include wireless LANs, protocol design, modeling and performance evaluation of communication networks, quality of service, and cooperation of networks. He has served as a Technical Program Committee member in many international conferences. He is a reviewer for international journals and conferences. He has actively participated in several European projects (MOCOMTEL, PRO-ACCESS, DAIDALOS I, DAIDALOS II, CONTENT, CARMEN, MEDUSA, HECTOR, FLAVIA, PROACTIVE, RESCUE) as well as grants supported by the Ministry of Science and Higher Education. He is involved in standardization activities for ETSI. He serves as an expert and a consultant to telecom operators in the area of wireless networks. He is a member of the Editorial Board of Digital Communications - Technologies and Services journal. Since 2005 he is advisor of the students' scientific circle "Telephoners". He is a senior member of IEEE. Marek Natkaniec has co-authored six books and over 100 research papers.