INSIGMA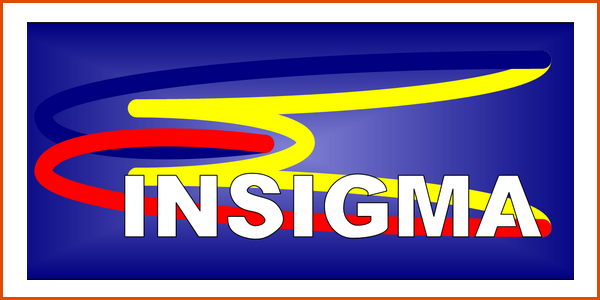 Źródło finansowania projektu:
Intelligent Information System for Detection and Recognition
English
The project aims at development and implementation of a complex information system for comprehensive detection and identification of risks and the monitoring and identification of moving targets. This objective can be presented in three mutually correlated, and the integrated groups of tasks:
Development of automatic observation and recording parameters of the moving objects, transmission and archiving of data, and identification of people in moving objects.
Threat detection and analysis of various traffic parameters on the background of dynamic maps.
Identification of persons and risks based on mobile terminals and intelligent monitoring, including search for people, multimedia content or other data, and complying with security and storage of information circulation.
The planned project objectives will be achieved through the cooperation of four research centers in Poland, operating under a scientific consortium, formed to implement the project in the ICT sector.
Partners:
AGH University of Science and Technology, Department of Telecommunications
Military University of Technology
Military Communication Institute
The University of Computer Engineering and Telecommunication
Contact person:
Informacje dodatkowe:
Prof. dr hab. inż. Andrzej Dziech - tytuł mgr inż. w zakresie elektroniki i telekomunikacji oraz stopień dr inż. w zakresie telekomunikacji uzyskał w Instytucie Elektroniki w St. Petersburgu odpowiednio w roku 1970 i 1973. Stopień dr hab. w dziedzinie telekomunikacji otrzymał w 1978 r. w Politechnice Poznańskiej. Od 1986 r. jest profesorem tytularnym. Jego działalność naukowa obejmuje takie dziedziny jak: telekomunikacja cyfrowa, kodowanie, teoria informacji i sygnałów, przetwarzanie sygnałów i obrazów, kompresja danych, sygnały i recesy losowe. Pracował w wielu zagranicznych uniwersytetach ostatnio w latach 2001-2003 zatrudniony był jako visiting profesor na Uniwersytecie w Wuppertalu w Niemczech. Jest autorem lub współautorem ponad 180 publikacji i 5 książek. Wypromował 18 doktorów nauk technicznych. Otrzymał 4 nagrody Ministra Nauki i Szkolnictwa Wyższego. Jest koordynatorem projektu 7. Programu Ramowego INDECT.
Additional information:
Professor Andrzej Dziech, Ph.D. Hab. - received his M.Sc. and Ph.D in telecommunications from the Electro-technical Institute in Leningrad, Faculty of Automation and Computer Science, in 1970 and 1973. He received postdoctoral degree in engineering, Science Tech, from the Poznan University of Technology, Faculty of Electrical Engineering in 1978. He is full professor from 1986. His fields of interest are related to digital communication, image and data processing, data compression, information and coding theory, random signals, computer communications networks and signal processing. He has worked in number of foreign universities, most recently in 2001-2003 he worked as a visiting professor at the University of Wuppertal in Germany. He co-authored 180 publications including 5 books. He promoted 18 Ph.D. students and approx. 100 M.Sc. He was awarded 4 times by Ministry of Education of Poland for his research achievements. He serves as a co-ordinator of FP7 project INDECT.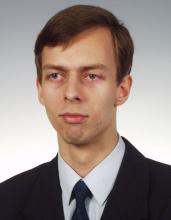 www:
http://home.agh.edu.pl/~aglowacz/
Informacje dodatkowe:
Andrzej Głowacz uzyskał stopień doktora nauk technicznych na Wydziale Elektrotechniki, Automatyki i Elektroniki AGH w 2007 roku. Zatrudniony jest obecnie na stanowisku adiunkta w Katedrze Telekomunikacji AGH. Posiada doświadczenie z realizacji licznych prac wdrożeniowych oraz projektów badawczych Unii Europejskiej, m.in. INSIGMA (jako Zastępca Koordynatora Konsorcjum), INDECT, GAMA, OASIS Archive, CARMEN, DAIDALOS, DAIDALOS 2, EuroNGI i EuroFGI. Jego główne obszary zainteresowań zawodowych: inteligentne systemy informacyjne, systemy multimedialne, rozpoznawanie wzorców, mechanizmy QoS w sieciach bezprzewodowych, współczesne protokoły transportowe oraz techniki programowania złożonych systemów. Jest autorem ponad osiemdziesięciu publikacji i raportów technicznych. Pełni także rolę recenzenta międzynarodowych czasopism, konferencji oraz projektów naukowych.
Additional information:
Andrzej Glowacz received his Ph.D. in telecommunications from the AGH University of Science and Technology in 2007. He is currently an Assistant Professor at the AGH University. Andrzej Glowacz has been working on numerous commercial projects, and EU research projects including INSIGMA (as Deputy Project Coordinator), INDECT, GAMA, OASIS Archive, CARMEN, DAIDALOS, DAIDALOS 2, EuroNGI, and EuroFGI. His main professional areas of interest are intelligent information systems, multimedia systems, pattern recognition, wireless QoS, modern transport protocols, and advanced systems programming. He is the author of over eighty scientific papers and technical reports; he also serves as a reviewer of international journals and conferences.