Euro-NGI / Euro-FGI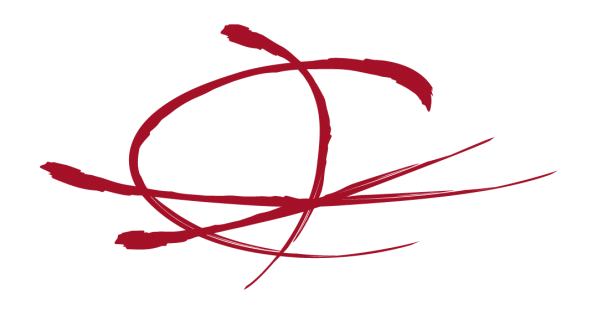 Źródło finansowania projektu:
Design and Engineering of the Next Generation Internet - Towards Convergent Multi-service Networks / Design and Engineering of the Future Generation Internet - Towards Convergent Multi-service Networks
English
The main objective of the Euro NGI network was to create and maintain the most prominent European centre of excellence in Next Generation Internet design and engineering, acting as a "Collective Intelligence Think Tank", representing a major support for the European Information Society industry and leading towards a European leadership in this domain.
Contact person:
konsultacje:
poniedziałek 14:00- 15:30
Informacje dodatkowe:
Andrzej Jajszczyk. Urodził się 23.01.1952 w Dęblinie. Stopnie zawodowe i naukowe: magistra inżyniera, doktora i doktora habilitowanego uzyskał w Politechnice Poznańskiej, odpowiednio w latach: 1974, 1979 i 1986. Tytuł profesora otrzymał w 1994. Pracował przez wiele lat w Politechnice Poznańskiej, zapoczątkowując tam badania w dziedzinie telekomutacji, a także za granicą, m.in. przez rok w University of Adelaide w Australii, dwa lata w Queen's University w Kanadzie i pół roku w Ecole Nationale Supérieure des Télécommunications de Bretagne we Francji. Od 1999 roku jest profesorem w Akademii Górniczo-Hutniczej w Krakowie. Jest autorem bądź współautorem dwunastu książek, ponad 300 artykułów naukowych (w tym ponad 150 indeksowanych w Web of Science), ponad 90 artykułów na temat nauki i szkolnictwa wyższego, a także 19 patentów w zakresie telekomutacji, szybkich sieci telekomunikacyjnych i zarządzania sieciami. Kierował polskimi zespołami w siedmiu projektach badawczych Unii Europejskiej. Był konsultantem producentów, operatorów i agencji rządowych w Polsce, Australii, Chinach, Kanadzie, Francji, Indiach, Niemczech i Stanach Zjednoczonych. Był założycielem i pierwszym redaktorem IEEE Global Communications Newsletter, redaktorem IEEE Transactions on Communications i redaktorem naczelnym IEEE Communications Magazine (wprowadził ten miesięcznik na pierwsze miejsce wśród wszystkich światowych czasopism telekomunikacyjnych w kategorii "impact factor"). W latach 2004-2005 oraz 2010-2011 był dyrektorem ds. Czasopism IEEE Communications Society, a w latach 2006-2007 oraz 2016-2017 dyrektorem Regionu 'Europa, Afryka i Bliski Wschód' tego samego stowarzyszenia. W latach 2008-2009 pełnił funkcję jego wiceprezesa. Był zastępcą redaktora naczelnego CIC/IEEE China Communications. Jest członkiem zespołów redakcyjnych czasopism, m.in.:  Annales des Télécommunications.  Był zaangażowany w organizację licznych konferencji naukowych i technicznych. Przez kilka lat był wykładowcą IEEE (IEEE Communications Society Distinguished Lecturer). Jest członkiem SEP i IEEE w randze Fellow. W 2008 roku otrzymał prestiżową nagrodę Fundacji na Rzecz Nauki Polskiej. W latach 2011-2015 był pierwszym dyrektorem Narodowego Centrum Nauki. Andrzej Jajszczyk jest wiceprezesem zarządu Fundacji Kyoto-Kraków i członkiem Klubu Krakowskiego. W latach 2011-2015 był członkiem Rady Muzeum Narodowego w Krakowie. Jest członkiem korespondentem Polskiej Akademii Nauk i prezesem Oddziału PAN w Krakowie. W 2017 roku został wybrany na członka europejskiej akademii nauk  Academia Europaea. W 2020 wybrano go na członka korespondenta Polskiej Akademii Umiejetności. W latach 2016-2020 był członkiem Komitetu Polityki Naukowej. Od stycznia 2017 roku jest członkiem Rady Naukowej Europejskiej Rady ds. Badań Naukowych (ERC).
Obszerne CV: Kliknij
Spis publikacji: Kliknij
Additional information:
Andrzej Jajszczyk is a full professor at the AGH University of Science and Technology in Krakow, Poland. He received his MSc and Ph.D. degrees from Poznan University of Technology. He spent several years as a visiting scientist at the University of Adelaide in Australia, Queen's University in Kingston, Ontario, Canada, and Ecole Nationale Supérieure des Télécommunications de Bretagne, France. He is the author or co-author of twelve books and over 300 technical papers, as well as 19 patents in the area of telecommunications networking as well as of 90 papers on research funding and higher education. He is an IEEE Fellow. He was the Editor-in-Chief of IEEE Communications Magazine. He served on editorial boards of various renowned journals, such as Annales des Télécommunications, Journal of Security and Telecommunications, and CIC/IEEE China Communications. He held several positions in IEEE Communications Society, such as Director of Magazines,  Director of the Europe, Middle East and Africa region, and Vice President – Technical Activities. He was involved in organization of numerous technical conferences. Andrzej Jajszczyk is President of the Krakow Branch of the Polish Academy of Sciences and Vice-President of the Kyoto-Krakow Foundation. He served as the founding Director of the National Science Centre, a Polish research funding agency. In 2017, he was elected a member of Academia Europaea. In 2020 he was elected a member of Polish Academy of Arts and Sciences. Since January 2017 he is a member of the Scientific Council of the European Research Council (ERC).
www:
www.kt.agh.edu.pl/~hulicki
konsultacje:
poniedziałek 11:30– 13:00
Informacje dodatkowe:
Zbigniew HULICKI specjalizuje się w modelowaniu i projektowaniu sieci telekomunikacyjnych z uwzględnieniem systemów komunikacji multimedialnej. Jest autorem ponad 180 publikacji, w tym 7 książek. Pracował w licznych ośrodkach naukowych i badawczych za granicą m.in. w USA, Australii, Wielkiej Brytanii, RFN, Francji, Holandii i Szwajcarii. Bierze aktywny udział w realizacji międzynarodowych projektów badawczych Unii Europejskiej, m.in. ACTS BIDS, BBL, COPERNICUS, COST, TEMPUS oraz prac dla operatorów telekomunikacyjnych, m.in. dla TP S.A. pracował nad koncepcją rozwoju jednolitej sieci szkieletowej ATM oraz strategii rozwoju sieci TP S.A., kierował pracą dla MŁ dot. rozwoju infrastruktury telekomunikacyjnej na terenach wiejskich, która była podstawą opracowania programu rządowego w tym zakresie.
Pracował jako konsultant dla krajowych firm telekomunikacyjnych i informatycznych. Jest członkiem IEEE Communication Society (Polish Chapter), a także członkiem komitetów programowych szeregu międzynarodowych konferencji naukowych.
Additional information:
Zbigniew HULICKI  received the M.S. degree in electrical and electronic engineering from the Technical University of  Moscow, Moscow, Russia in 1978 and the Ph.D. degree in telecommunications from the AGH University of  Science and Technology, Cracow, Poland in 1983. In 1978, he joined the Telecommunications Department at the AGHUniversity, where he is currently an Assoc. Professor. He spent his sabbatical leaves at the universities in USA, Australia, the Netherlands, United Kingdom, Germany, France, Italy and Switzerland. His research interests include modeling and performance evaluation of telecommunication networks, in particular high speed networking for multimedia communications and  teletraffic engineering as well as digital video broadcasting and information technology. He actively participated in ACTS programs on broadband access networks and DTV. He is an author of 7 books (on multimedia communications as well as on the interactive services on DVB platform) and 180 research publications (papers, official research reports ect.). He has been a consultant to governmental institutions and telecom operators in modern telecommunication networks as well as a member of the Supervisor Board of the Foundation for Progress in Telecommunications. He is also a member of the Poland IEEE Communications Society Chapter and a member of  Polish Systems Society.