SWOP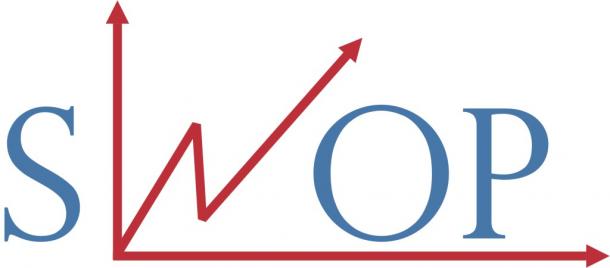 Źródło finansowania projektu:
Development and implementation of an integrated chronic care support system based on mobile communications networks
English
The aim of the project is to develop a prototype of Chronic Care Support System - SWOP, whose main task is the telemonitoring of patients with chronic diseases. SWOP functionality corresponds to the modern model of care based on flexible access to medical services and differentiating the intensity of interaction with medical institutions, depending on the severity of symptoms and the patient's needs.
SWOP system integrates information entered by the patient, the results automatically generated by telemedicine devices connected wirelessly to the system and the data entered by health care providers on patient care. The SWOP system supports standard HL7 (Health Level Seven), which enables the exchange of information among other systems that contain patient data. An integral part of the system is the adaptive module for medical data mining that allows intelligent processing of data stored in the system databases to generate warnings about the impending exacerbations of the disease and the need for intensification of therapy or direct contact with your doctor in a medical facility.
Introduction of the SWOP to care for patients with chronic diseases in Poland may reduce hospitalizations and visits to clinics, to improve the quality of life of patients requiring frequent interaction with medical institutions, and increase efficiency in the use of limited resources available for health care.
Partners:
AGH University of Science and Technology, Department of Telecommunications
Uniwersytet Jagielloński, Collegium Medicum
Contact person:
konsultacje:
poniedziałek 13:00- 14:00, czwartek 7:30- 8:30
Informacje dodatkowe:
Wiesław Ludwin uzyskał stopnie zawodowe i naukowe: magistra inżyniera i doktora nauk technicznych na Wydziale Elektrotechniki Automatyki i Elektroniki Akademii Górniczo-Hutniczej odpowiednio w roku 1978 i 1983, a w 2005 roku - stopień doktora habilitowanego w dyscyplinie telekomunikacja specjalność radiokomunikacja w Wojskowej Akademii Technicznej w Warszawie. W latach 1978-1986 pracował w Instytucie Automatyki, Inżynierii Systemów i Telekomunikacji. Obecnie jest profesorem w Katedrze Telekomunikacji AGH w Krakowie. Jego zainteresowania naukowe koncentrują się na problemach dotyczących łączności radiowej. W szczególności obejmują zagadnienia projektowania sieci i systemów bezprzewodowych oraz modelowania i analizy ruchu telekomunikacyjnego w systemach łączności ruchomej o strukturze komórkowej. Jest autorem oraz współautorem trzech książek o sieciach bezprzewodowych i ponad 50 prac naukowych. Artykuł pt. "Is Handoff Traffic Really Poissonian?", opublikowany w listopadzie 1995 roku w materiałach czwartej konferencji IEEE International Conference on Universal Personal Communications, ICUPC'95 w Tokio, był i jest cytowany w wielu międzynarodowych publikacjach.
Additional information:
Wiesław Ludwin received the M.Sc. and Ph.D. degrees in electronic and telecommunications engineering from the Faculty of Electrical Engineering, University of Science and Technology AGH, Krakow in 1978 and 1983, respectively. In 2005 he received the Dr Hab. degree in telecommunications and radiocommunications from the Military University of Technology, in Warsaw. From 1978 to 1986 he was with the Institute of Control Systems Engineering and Telecommunications. Since 1986, he has been with Telecommunications Department, where he currently holds a position of professor. His general research interests are in applied radiocommunications. Particular topics include wireless system design for telecommunications and traffic and mobility modelling in cellular networks. He is the author or co-author of three books on wireless networks and more than 50 research papers. The paper "Is Handoff Traffic Really Poissonian?" published in proceedings of the 4th IEEE International Conference on Universal Personal Communications, ICUPC'95 held in November 1995 in Tokyo, Japan has been widely referenced.

konsultacje:
poniedziałek 15:00- 16:00
Informacje dodatkowe:
Jacek Wszołek ukończył Wydział Elektrotechniki, Automatyki, Informatyki i Elektroniki AGH, kierunek Elektronika i Telekomunikacja w 2003 roku. Na przełomie lipca i września 2003 roku pracował w Tampere University of Technology w Instytucie Elektroniki, gdzie zajmował się projektowaniem układów mikroelektronicznych. W listopadzie 2003 roku rozpoczął pracę na stanowisku asystenta naukowego w Katedrze Telekomunikacji AGH. Jego zainteresowania naukowe obejmują: sieci neuronowe, systemy komórkowe oraz zagadnienia związane z zarządzaniem siecią ze szczególnym naciskiem na tematykę Policy-based Management. Jacek Wszołek aktywnie uczestniczył w projektach europejskich 6. i 7. Programu Ramowego, Celtic-Plus, COST oraz w zleceniach od czołowych operatorów telekomunikacyjnych. W chwili obecnej mgr inż. Jacek Wszołek uczestniczy w międzynarodowym projekcie HECTOR - HElicopter fuselage Crack moniToring and prognosis through on-board sensor (EDA), dwóch projektach z programu operacyjnego innowacyjna gospodarka IIP – Inżynieria Internetu Przyszłości oraz INSIGMA - Inteligentny System Informacyjny dla Globalnego Monitoringu, Detekcji i Identyfikacji Zagrożeń oraz w jednym projekcie rozwojowym SWOP – System Wspomagania Opieki Przewlekłej.
Additional information:
Jacek Wszołek received the M.S. degree in telecommunications from the University of Science and Technology, Krakow, Poland, in 2003. Between July and September 2003 he worked at Tampere University of Technology, Department of Electronics. In November 2003 he began work as a research assistant in the Department of Telecommunications AGH. His research interests include neural networks, cellular systems and issues related to network management, with particular emphasis on the  Policy-based Management. Jacek Wszołek actively participated in EU projects 6th and 7th Framework Programme, Celtic-Plus, COST and others. At the moment, MSc. Jacek Wszołek participates in an international project HECTOR - Helicopter fuselage Crack monitoring and prognosis through on-board sensor (EDA), and three others national projects.