DESYME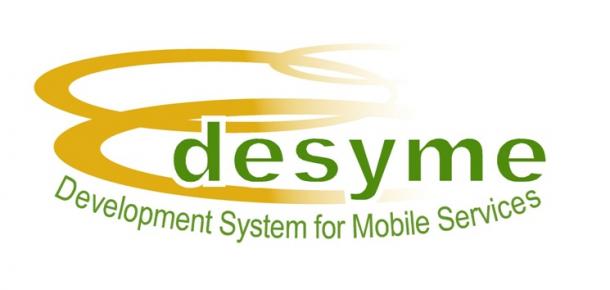 Źródło finansowania projektu:
Development System for Mobile Services
English
DESYME was intended to cover the existing gap between the potential of services over mobile networks and user needs. Its goal was to enable users to design mobile services to suit their requirements in an easy way.
The users who benefit from the development of DESYME had the following basic profile:
- they used Information Technology (IT) facilities in their activities; and
- they were confident that mobile services can be an answer to their business or personal needs.
However, in the current scenario they faced with these two main obstacles:
- Application Services Providers (ASP) and/or Mobile Network Operators (MNOs) launched services targeting a wide audience, making it difficult to customize such services for specific requirements;
- and specific developments were not available for SMEs due to the high investment and specialized knowledge required.
DESYME concept was an open development and run time environment that made possible to SMEs design, develop, validate and execute services over mobile networks. This was achieved by means of:
- an intuitive, graphical and multi-platform user interface which made accessible the service building blocks and the programming logic to the user;
- a Web Services based communication between the user domain and the ASP;
- an interoperable middleware (Framework) which accessed the functions available from the mobile network; and
- the capability of an ASP to negotiate a Service Level Agreement (SLA) with different MNOs.
DESYME Project developed an environment based on open, interoperable and flexible technologies that allows the easy development of new applications based on mobile services and the access to them.
Partners:
AGH University of Science and Technology, Department of Telecommunications
Contact person: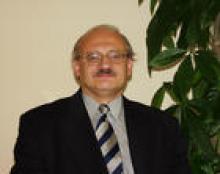 konsultacje:
czwartek 14:00-16:00, po wcześniejszym uzgodnieniu mailowym
Informacje dodatkowe:
Andrzej R. Pach ukończył Wydział Elektrotechniki, Automatyki i Elektroniki AGH w r. 1975, w r. 1977 doktoryzował się na AGH, a w r. 1990 uzyskał stopień doktora habilitowanego na Wydziale Elektroniki Politechniki Warszawskiej. Tytuł profesora otrzymał w roku 1999. Zatrudniony jest obecnie na stanowisku profesora zwyczajnego w Katedrze Tele­komunikacji AGH, której jest kierownikiem. Autor ponad 250 publikacji naukowych (w tym 6 książek) z zakresu protokołów komunikacyjnych, modelowania i analizy sieci komputerowych, sieci szerokopasmowych z integracją usług. Przebywał na stażach naukowych w CNET (Francja) i na Uniwersytecie w Katanii (Włochy). Aktywnie uczestniczył lub uczestniczy w projektach europejskich 4., 5., 6. i 7. Programu Ramowego oraz projektach COST i Eureka-Celtic. Kierował wieloma projektami badawczymi. Ekspert Komisji Europejskiej w zakresie Technologii dla Społeczeństwa Informacyjnego. Redaktor naczelny czasopisma Telekomunikacja Cyfrowa – Technologie i Usługi. Był redaktorem technicznym IEEE Communications Magazine (USA). Konsultant w zakresie nowoczesnej telekomunikacji. Założyciel i przewodniczący Krakow IEEE Communications Society Chapter. Członek Komitetu Ewaluacji Jednostek Naukowych w latach 2011-2014. Członek Komitetu Elektroniki i Telekomunikacji Polskiej Akademii Nauk. Przewodniczący Senackiej Komisji ds. Nauki AGH. Obecnie pełni funkcję Prorektora ds. Nauki AGH.
Additional information:
Prof. Andrzej R. Pach received the M.Sc. degree in electrical engineering and the Ph.D. degree in telecommunications from the AGH University of Science and Technology, Krakow, Poland, in 1976 and 1979, respectively, and the Ph.D.Hab. in telecommunications and computer networks from the Warsaw University of Technology in 1989. In 1979, he joined the Department of Telecommunications at the AGH University of Science and Technology, where he is currently a Professor and Chair. He spent his sabbatical leaves at CNET, France and University of Catania, Italy. He is the Vice-President of the Foundation for Progress in Telecommunications and serves as a chairman of the IEEE Communications Society Chapter in Krakow, Poland. He has been a consultant to governmental institutions and telecom operators in modern telecommunication networks. His research interests include design and performance evaluation of broadband networks, especially quality of service and network performance of access networks and wireless LANs. He has/had actively participated in COST, Eureka Celtic, and 4th, 5th, 6th, 7th FP European programs (ACTS, ESPRIT, IST, ICT, and Security). He co-authored more than 250 publications including 6 books. He served as a technical editor to IEEE Communications Magazine and is an editor-in-chief to Digital Communications - Technologies and Services. He has also been appointed as an expert in Information and Communications Technologies by the European Commission.
link_do_strony_projektu:
www.celtic-initiative.org/Projects/Celtic-projects/Call1/DESYME/desyme-default.asp