BTI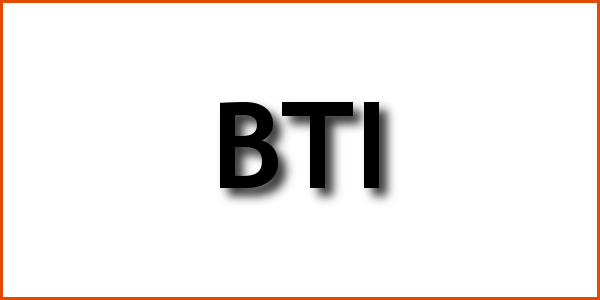 Broadband Trial Integration
English
The Broadband Trial Integration (BTI) project is dealing with the general topic of IPv6 over Asynchronous Transfer Mode (ATM) integration, in particulr for services, wher IPv6 multicast is required for efficient content delivery.
The objectives of BTI are:
* to demonstrate integration of IPv6 and ATM services,
* to interconnect field trials in three European countries:  Denmark, Portugal and Poland,
* to deliver multimedia services to residential users over passive optical access network (PON).
The technical objective was to develop and test the solution for the interworking between IPv6 multicast and ATM, for the case when the underlying infrastructure was a passive optical access network (PON) with copper-wire ADSL in the last mile. The services were delivered as point-to-multipoint switched virtual connections with IPv6 multicast on top.
The objective was achieved through the development of PIM-SM enabled IPv6 router. The QoS features of the underlying ATM network were made available for applications operating through IPv6 with the support of Integrated Services framework (IntServ) and resource reservation by means of RSVP protocol, as defined within IETF.  The signalling and control plane  between the IPv6 router and the ATM switching equipment was implemented with UNI 3.1/4.0.
Applications were run as a set of experiments infield trials. At Expo '98 an application was shown to demonstrate distant learning in Portugal.  Live demonstration of the project result was made at Telecom Geneva'99 in Switzerland.
Partners:
AGH - University of Science and Technology
UPM - Universidad Politecnica de Madrid
TUD - Technical University Denmark
Contact person:
konsultacje:
poniedziałek 10:00- 11:00 środa 10:00- 11:00
Informacje dodatkowe:
Zdzislaw Papir stopień magistra oraz doktora nauk technicznych (sieci komputerowe) uzyskał odpowiednio w latach 1976 oraz 1979 (AGH, Wydział Elektrotechniki, Automatyki, Informatyki i Elektroniki). Stopień doktora habilitowanego uzyskał w 1992 w Politechnice Gdańskiej, Wydział Elektroniki i Telekomunikacji. Zatrudniony jest obecnie na stanowisku profesora zwyczajnego w Katedrze Telekomunikacji AGH, gdzie pełni funkcję zastępcy kierownika. Obecnie wykłada Teorię Sygnałów, Modulację i Detekcję oraz Modelowanie Sieci Telekomunikacyjnych. W latach 1991 - 1998 przebywał na stażach naukowych w Belgii, Włoszech, Niemczech oraz Stanach Zjednoczonych zajmując się zagadnieniami modelowania ruchu telekomunikacyjnego. W latach 1994-1995 pracował dla Polskiej Telewizji Kablowej jako dyrektor ds. rozwoju sieci. Jest autorem pięciu książek oraz 100 artykułów naukowych. Monografia "Ruch telekomunikacyjny i przeciążenia sieci pakietowych" (Wydawnictwa Komunikacji i Łączności 2001) została nagrodzona przez Ministra Nauki i Szkolnictwa Wyższego. Zajmował się organizacją konferencji międzynarodowych w kraju i zagranicą. W latach 1999 - 2006 pracował jako "guest editor" dla miesięcznika IEEE Communication Magazine w zakresie szerokopasmowych sieci dostępowych. Uczestniczył w realizacji szeregu projektów międzynarodowych z zakresu IT (modelowanie ruchu telekomunikacyjnego, badania jakości usług) finansowanych przez Unię Europejską (4, 5, 6 i 7 Program Ramowy, COST oraz Eureka Celtic). Członek Komitetu Elektroniki i Telekomunikacji Polskiej Akademii Nauk.
Additional information:
Zdzislaw Papir is professor at Department of Telecommunications (AGH University of Science and Technology in Cracow, Poland). He received the M.S. degree in Electrical Engineering in 1976 and Ph.D. degree in Computer Networks both from the AGH University of Science and Technology. In 1992 he received the Ph.D.Hab. degree from the Technical University of Gdansk. He is currently lecturing on Signal Theory, Modulation and Detection Theory, and Modelling of Telecommunication Networks. In 1979 he joined the Department of Telecommunications at the University of Science and Technology, where he is currently a Professor and Deputy Chair. During 1991-98 he made several visits at universities in Belgium, Germany, Italy, and US working on statistical modelling of telecommunication traffic. During 1994-95 he was serving for the Polish Cable Television as a Network Design Department Manager. He (co)authored five books and about 100 research papers. The book "Telecommunication traffic and packet network congestion" was awarded by the Ministry of Science and Higher Education. He was involved in organization of several international conferences at home and abroad. Between 1999 - 2006 he was a guest editor for IEEE Communications Magazine responsible for the Broadband Access Series. He has been participating in several R&D IST European projects (COST, Eureka Celtic, and 4th, 5th, 6th, 7th FP European programs (ACTS, ESPRIT, IST, ICT) being personally responsible for statistical modelling of telecommunication traffic and quality assessment of multimedia communication services. He has also been appointed as an expert in Information and Communications Technologies by the European Commission.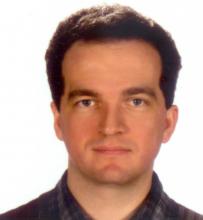 Informacje dodatkowe:
Piotr Pacyna  otrzymał tytuł magistra inżyniera w dziedzinie informatyka w 1995 roku oraz stopień doktora nauk technicznych w dziedzinie telekomunikacja w 2005 na Wydziale Elektrotechniki, Automatyki i Elektroniki Akademii Górniczo-Hutniczej w Krakowie. Obecnie pracuje jako adiunkt w Katedrze Telekomunikacji AGH. Jego zainteresowania naukowe obejmują sieci teleinformatyczne, problematykę obsługi mobilności w sieciach 3G/4G oraz bezpieczeństwo.  Jest aktywnie zaangażowany w międzynarodowe programy badawcze finansowane przez Komisję Europejską. Pracuje bądź pracował w zespołach kierujących projektami  oraz w zespołach badawczych w kilku projektach międzynarodowych: BTI, MOBYDICK, DAIDALOS I, DAIDALOS II, EU-MESH oraz NI2S3. Uczestniczy  w realizacji projektów naukowych, badawczych i rozwojowych finansowanych przez Ministerstwo Nauki i Szkolnictwa Wyższego, jak np. "Ochrona Krytycznej Infrastruktury Teleinformacyjnej dla zabezpieczenia ciągłości procesów biznesowych w gospodarce". Przebywał na stażach naukowych i kontraktach zagranicą, m.in. w CNET France Telecom we Francji oraz na Uniwersytecie Karola III w Hiszpanii. Uczestniczył w procesach standaryzacyjnych w Międzynarodowej Unii Telekmunikacyjnej ITU-T w grupie SG17. Posiada certyfikat z zakresu zarządzania projektami PRINCE2 Practitioner oraz architektury korporacyjnej TOGAF 9 Certified (Level 2). Jest współautorem  kilkudziesięciu publikacji naukowych.
 
Additional information:
Piotr Pacyna received M.Sc. in Computer Science in 1995 and a Ph.D. degree in Telecommunications in 2005 from AGH University of Science and Technology in Krakow, Poland, where he is now a lecturer and member of the staff in the Department of Telecommunications.
Research activities focus on next-generation wireless systems, theory of complex networked systems and security.
Piotr Pacyna worked with research labs of major european telecom operators within the framework of research projects founded by the European Commission: ACTS Broadband Trial Integration (1997-2000), IST Moby Dick (2001-2003), in IST Integrated Project Daidalos (2003-2006), as well as DG Enterprise and Industry NI2S3 project (2009-2011). In Daidalos II (2006-2009) he was member of a project management team and a member of the architecture design team.
During years 2010-2012 he was in charge of the national project and is a leading author of OKIT - a methodology for critical infrastructure protection.
Piotr Pacyna spent sabbatical leave in CNET France Telecom in Paris (1997-1998) and he was a visiting professor at the Universidad Carlos III de Madrid in Spain (2005-2007).
Along his professional carrier he has been delivering courses on "Next Generation IP Networks", "Secure Communications Systems", "Broadband Communications" and "Theory of switching".
Piotr co-authored several publications in conferences and in top journals, filed one patent application in cryptography and contributed to ITU-T SG17 on Identity Management.
Piotr is a certified PRINCE2 Practitioner on project management and TOGAF 9 Certified (Level 2) on enterprise architecture governance.