SARACEN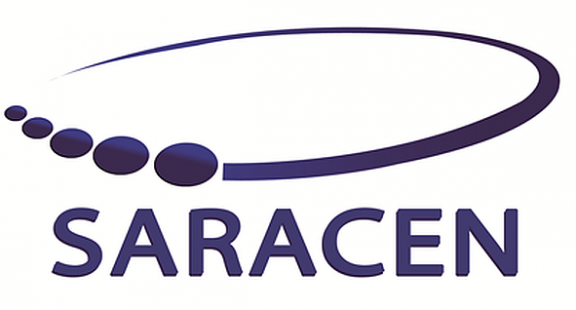 Źródło finansowania projektu:
Socially Aware, collaboRative, scAlable Coding mEdia distributioN
English
SARACEN, that stands for "Socially Aware, collaboRative, scAlable Coding mEdia distributioN", is a research initiative funded partially by the Information Society and Media Directorate General of the European Commission under the Seventh Framework programme.
The SARACEN initiative will research on distribution of multimedia streams supported through innovative techniques, both as regards media encoding and media distribution including p2p schemes, where the peer nodes will participate in an end to end media distribution system making use of social networking related information.
Partners:
ICSS - Institute of Communication and Computer Systems
INESC - Inovação - Instituto de Novas Tecnologias
QMUL - Queen Mary, University of London
KENDRA - Kendra Foundation
AGH - AGH University of Science Technology in Krakow
Contact person:
konsultacje:
poniedziałek 10:00- 11:00 środa 10:00- 11:00
Informacje dodatkowe:
Zdzislaw Papir stopień magistra oraz doktora nauk technicznych (sieci komputerowe) uzyskał odpowiednio w latach 1976 oraz 1979 (AGH, Wydział Elektrotechniki, Automatyki, Informatyki i Elektroniki). Stopień doktora habilitowanego uzyskał w 1992 w Politechnice Gdańskiej, Wydział Elektroniki i Telekomunikacji. Zatrudniony jest obecnie na stanowisku profesora zwyczajnego w Katedrze Telekomunikacji AGH, gdzie pełni funkcję zastępcy kierownika. Obecnie wykłada Teorię Sygnałów, Modulację i Detekcję oraz Modelowanie Sieci Telekomunikacyjnych. W latach 1991 - 1998 przebywał na stażach naukowych w Belgii, Włoszech, Niemczech oraz Stanach Zjednoczonych zajmując się zagadnieniami modelowania ruchu telekomunikacyjnego. W latach 1994-1995 pracował dla Polskiej Telewizji Kablowej jako dyrektor ds. rozwoju sieci. Jest autorem pięciu książek oraz 100 artykułów naukowych. Monografia "Ruch telekomunikacyjny i przeciążenia sieci pakietowych" (Wydawnictwa Komunikacji i Łączności 2001) została nagrodzona przez Ministra Nauki i Szkolnictwa Wyższego. Zajmował się organizacją konferencji międzynarodowych w kraju i zagranicą. W latach 1999 - 2006 pracował jako "guest editor" dla miesięcznika IEEE Communication Magazine w zakresie szerokopasmowych sieci dostępowych. Uczestniczył w realizacji szeregu projektów międzynarodowych z zakresu IT (modelowanie ruchu telekomunikacyjnego, badania jakości usług) finansowanych przez Unię Europejską (4, 5, 6 i 7 Program Ramowy, COST oraz Eureka Celtic). Członek Komitetu Elektroniki i Telekomunikacji Polskiej Akademii Nauk.
Additional information:
Zdzislaw Papir is professor at Department of Telecommunications (AGH University of Science and Technology in Cracow, Poland). He received the M.S. degree in Electrical Engineering in 1976 and Ph.D. degree in Computer Networks both from the AGH University of Science and Technology. In 1992 he received the Ph.D.Hab. degree from the Technical University of Gdansk. He is currently lecturing on Signal Theory, Modulation and Detection Theory, and Modelling of Telecommunication Networks. In 1979 he joined the Department of Telecommunications at the University of Science and Technology, where he is currently a Professor and Deputy Chair. During 1991-98 he made several visits at universities in Belgium, Germany, Italy, and US working on statistical modelling of telecommunication traffic. During 1994-95 he was serving for the Polish Cable Television as a Network Design Department Manager. He (co)authored five books and about 100 research papers. The book "Telecommunication traffic and packet network congestion" was awarded by the Ministry of Science and Higher Education. He was involved in organization of several international conferences at home and abroad. Between 1999 - 2006 he was a guest editor for IEEE Communications Magazine responsible for the Broadband Access Series. He has been participating in several R&D IST European projects (COST, Eureka Celtic, and 4th, 5th, 6th, 7th FP European programs (ACTS, ESPRIT, IST, ICT) being personally responsible for statistical modelling of telecommunication traffic and quality assessment of multimedia communication services. He has also been appointed as an expert in Information and Communications Technologies by the European Commission.
Informacje dodatkowe:
Michał Grega otrzymał tytuł magistra inżyniera w r. 2006 oraz stopień doktora nauk technicznych w dziedzinie telekomunikacja w r. 2011 na Wydziale Elektrotechniki Automatyki i Elektroniki Akademii Górniczo-Hutniczej w Krakowie. W 2012 roku ukończył studia podyplomowe z zakresu zarządzania projektami na Uniwersytecie Ekonomicznym w Krakowie i uzyskał międzynarodowy certyfikat IPMA D. W 2012 odbył 9-tygodniowy staż w ramach programu Top500 Innovators na University of California, Berkeley, USA.
Zawodowo interesuje się problematyką indeksowania i wyszukiwania danych multimedialnych. Pracuje bądź pracował aktywnie w takich projektach europejskich, jak: OASIS, GAMA, CONTENT, SARACEN oraz INDECT. Uczestniczy również w realizacji projektów badawczych finansowanych przez Ministerstwo Nauki i Szkolnictwa Wyższego oraz projektów dla przemysłu. Jest współautorem kilkudziesięciu publikacji naukowych. Prywatnie pasjonuje się żeglarstwem morskim i narciarstwem alpejskim.
Additional information:
 
Michał Grega received his MSc Eng. in 2006 and Ph.D in 2011 in Telecommunications  from the AGH University of Science and Technology, Krakow. In 2012 he graduated from a post diploma study on project management from Krakow University of Economics receiving an IPMA D certificate. In 2012 he was appointed a Visitiong Scholar at the Berkeley University, CA, USA. 
 
He is a reviewer for international journals and conferences. He was appointed as a reviewer for project proposal at the European Comission. He has actively participated in several European projects (OASIS, GAMA, CONTENT, INDECT, SARACEN) as well as grants supported by the Ministry of Science and Higher Education. Michał Grega is the co-author of over 40 research papers.