SmoothIT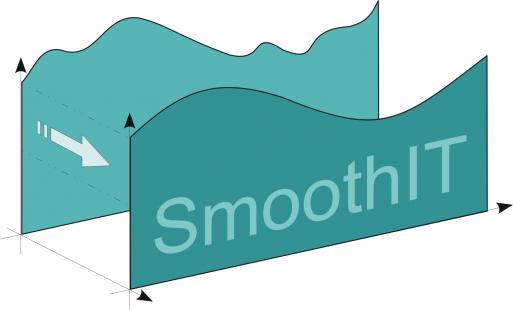 Źródło finansowania projektu:
Simple Economic Management Approaches of Overlay Traffic in Heterogeneous Internet Topologies
English
The aim the SmoothIT project was to develop mechanisms based on incentives for controlling and managing network traffic of overlay applications in the Internet. The aim was to enforce a cooperation between ISPs and overlay applications while keeping high efficiency.
Partners:
DoCoMo Communications Laboratories Europe Gmbh
Technische Universität Darmstadt
Athens University of Economics and Business - Research Center
Intracom S.A. Telecom Solutions
Julius-Maximilians Universität Würzburg
Telefónica Investigación y Desarollo
Contact person: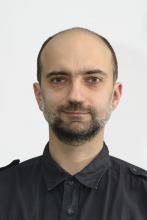 email:
rafal.stankiewicz@agh.edu.pl
Informacje dodatkowe:
 
Rafał Stankiewicz ukończył studia w roku 1999 na specjalności Telekomunikacja na wydziale Elektrotechniki, Automatyki, Informatyki i Elektroniki na Akademii Górniczo-Hutniczej w Krakowie. W roku 2007 uzyskał tytuł doktora. Od 2007 roku jest zatrudniony na stanowisku adiunkta. Obszary badawcze obejmują: zapewnianie jakości i niezawodności usług oraz postrzeganej jakości usług i aplikacji; modelowanie matematyczne; metody analizy statystycznej; zarządzanie ruchem w sieciach telekomunikacyjnych ze szczególnym uwzględnieniem ruchu pochodzącego od sieci nakładkowych; a także zarządzanie ryzykiem. Rafał Stankiewicz jest współautorem kilkudziesięciu publikacji naukowych o zasięgu światowym w czasopismach branżowych oraz materiałach konferencyjnych. Jest też współautorem jednej książki. Aktywnie uczestniczył lub uczestniczy w projektach europejskich 4., 5., 6. i 7. Programu Ramowego, między innymi: BTI (IP), LION (IP), NOBEL (IP), EuroNGI (NoE), EuroFGI (NoE), EuroNF (NoE), SmoothIT (Strep), SmartenIT (Strep) oraz projektach krajowych dofinansowanych w ramach programów NCN, NCBiR oraz MNiSW. Aktywnie uczestniczy w pracach komitetów programowych i organizacyjnych konferencji naukowych, a także jako recenzent publikacji zgłaszanych do czołowych czasopism (np. IEEE Communications Magazine, Computer Networks, Performance Evaluation) oraz konferencji naukowych w dziedzinie telekomunikacji. Jest członkiem IEEE. Posiada certyfikat TOGAF 9.1 Certified.
Additional information:
Rafal Stankiewicz (rafal.stankiewicz@agh.edu.pl) is an assistant professor at the Department of Telecommunications of AGH University of Science and Technology, Kraków, Poland. He received the M.Sc. and Ph.D. degrees in Telecommunications from AGH University of Science and Technology in 1999 and 2007, respectively. His research interests focuses on network quality and reliability, quality of experience, performance evaluation and analytical modeling, statistical analysis of telecommunications traffic, cloud computing as well as traffic management concepts for overlay networking. He is an author of several conference and journal research papers and co-author of one book. He was involved in 4th, 5th, 6th, 7th FP European programs including the following projects: BTI (IP), LION (IP), NOBEL (IP), EuroNGI (NoE), EuroFGI (NoE), EuroNF (NoE), SmoothIT (Strep). He served as technical program committee member for several conferences and as a reviewer of papers submitted to journals (e.g. IEEE Communications Magazine, Computer Networks, Performance Evaluation, and other) ) as well as top scientific conferences in area of telecommunications (e.g. IEEE Globecom and ICC). He is a member of IEEE.
Informacje dodatkowe:
Jan Derkacz jest pracownikiem Katedry Telekomunikacji na stanowisku specjalisty do spraw badań. 
Brał udział w kilkunastu projektach międzynarodowych z dziedziny nowych technik inormacyjnych oraz bezpieczeństwa.
Jest współautorem kilku książek i kilkudziesięciu publikacji naukowych w wyżej wymienionych dziedzinach.
Additional information:
Jan Derkacz is staf member of Department of Telecommunications at AGH - University of Science and Technology.
He actively participated to serveral national and international research project in the area of Information and Communications Technologies and in the area of Security.
Jan Derkacz is co-author of a few books and several research publications.