NI2S3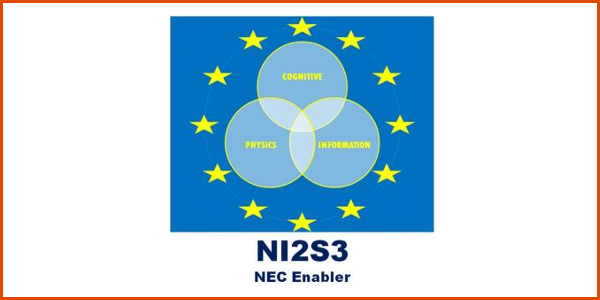 Źródło finansowania projektu:
Net-centric Information & Integration Services for Security Systems
English
The key objective of the NI2S3 project is to research and implement a reference security systems based on NEC Information and Integration Services. The security systems must be capable of collecting and processing information from many heterogeneous sources in order to build up or improve situation awareness in critical infrastructures.
More specifically, the NI2S3 project aims:
to provide a definition and a design of an NI2S3 critical infrastructure protection system regarding the security, resiliency and availability of the subject infrastructure,
to define performance indicators and tools for system validation,
to develop a technology for the evaluation of the performance, robustness and reliability of such a protection system,
to develop a NI2S3 application demo.
Critical infrastructures are central to the sustainable development in societies and economies. The existing critical infrastructures have been evolving for a long time and have become large. Protection systems for such infrastructures have usually been designed for some specific purpose, and are usually operated as independent systems. 
Complex interactions between the elements of a critical infrastructure indicate, that there is  a need to deploy an  infrastructure protection system, which is capable of extending security control to all elements of the protected system, and which is, at the same time,  capable of maintaining a global view of the infrastructure. one of the concerns with the networked protection systems is related to the complexity of interactions and to the amount of exchanges, during the acquisition, transmission, aggregation and processing of data pertaining to the state of the elements in the protected infrastructure. The amount of data, its different type and origin, can quickly become overwhelming to an aggregation and processing system, thus making any systematic correlation and inference about the state of the infrastructure quite infeasible. As a result, protection systems are becoming incapable of ensuring appropriate security levels. Such situation requires an approach, which is different than what is commonly supported today.
Partners:
UniFl - Universita degli Studi di Firenze
Contact person: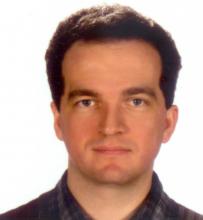 Informacje dodatkowe:
Piotr Pacyna  otrzymał tytuł magistra inżyniera w dziedzinie informatyka w 1995 roku oraz stopień doktora nauk technicznych w dziedzinie telekomunikacja w 2005 na Wydziale Elektrotechniki, Automatyki i Elektroniki Akademii Górniczo-Hutniczej w Krakowie. Obecnie pracuje jako adiunkt w Katedrze Telekomunikacji AGH. Jego zainteresowania naukowe obejmują sieci teleinformatyczne, problematykę obsługi mobilności w sieciach 3G/4G oraz bezpieczeństwo.  Jest aktywnie zaangażowany w międzynarodowe programy badawcze finansowane przez Komisję Europejską. Pracuje bądź pracował w zespołach kierujących projektami  oraz w zespołach badawczych w kilku projektach międzynarodowych: BTI, MOBYDICK, DAIDALOS I, DAIDALOS II, EU-MESH oraz NI2S3. Uczestniczy  w realizacji projektów naukowych, badawczych i rozwojowych finansowanych przez Ministerstwo Nauki i Szkolnictwa Wyższego, jak np. "Ochrona Krytycznej Infrastruktury Teleinformacyjnej dla zabezpieczenia ciągłości procesów biznesowych w gospodarce". Przebywał na stażach naukowych i kontraktach zagranicą, m.in. w CNET France Telecom we Francji oraz na Uniwersytecie Karola III w Hiszpanii. Uczestniczył w procesach standaryzacyjnych w Międzynarodowej Unii Telekmunikacyjnej ITU-T w grupie SG17. Posiada certyfikat z zakresu zarządzania projektami PRINCE2 Practitioner oraz architektury korporacyjnej TOGAF 9 Certified (Level 2). Jest współautorem  kilkudziesięciu publikacji naukowych.
 
Additional information:
Piotr Pacyna received M.Sc. in Computer Science in 1995 and a Ph.D. degree in Telecommunications in 2005 from AGH University of Science and Technology in Krakow, Poland, where he is now a lecturer and member of the staff in the Department of Telecommunications.
Research activities focus on next-generation wireless systems, theory of complex networked systems and security.
Piotr Pacyna worked with research labs of major european telecom operators within the framework of research projects founded by the European Commission: ACTS Broadband Trial Integration (1997-2000), IST Moby Dick (2001-2003), in IST Integrated Project Daidalos (2003-2006), as well as DG Enterprise and Industry NI2S3 project (2009-2011). In Daidalos II (2006-2009) he was member of a project management team and a member of the architecture design team.
During years 2010-2012 he was in charge of the national project and is a leading author of OKIT - a methodology for critical infrastructure protection.
Piotr Pacyna spent sabbatical leave in CNET France Telecom in Paris (1997-1998) and he was a visiting professor at the Universidad Carlos III de Madrid in Spain (2005-2007).
Along his professional carrier he has been delivering courses on "Next Generation IP Networks", "Secure Communications Systems", "Broadband Communications" and "Theory of switching".
Piotr co-authored several publications in conferences and in top journals, filed one patent application in cryptography and contributed to ITU-T SG17 on Identity Management.
Piotr is a certified PRINCE2 Practitioner on project management and TOGAF 9 Certified (Level 2) on enterprise architecture governance.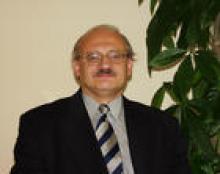 konsultacje:
czwartek 14:00-16:00, po wcześniejszym uzgodnieniu mailowym
Informacje dodatkowe:
Andrzej R. Pach ukończył Wydział Elektrotechniki, Automatyki i Elektroniki AGH w r. 1975, w r. 1977 doktoryzował się na AGH, a w r. 1990 uzyskał stopień doktora habilitowanego na Wydziale Elektroniki Politechniki Warszawskiej. Tytuł profesora otrzymał w roku 1999. Zatrudniony jest obecnie na stanowisku profesora zwyczajnego w Katedrze Tele­komunikacji AGH, której jest kierownikiem. Autor ponad 250 publikacji naukowych (w tym 6 książek) z zakresu protokołów komunikacyjnych, modelowania i analizy sieci komputerowych, sieci szerokopasmowych z integracją usług. Przebywał na stażach naukowych w CNET (Francja) i na Uniwersytecie w Katanii (Włochy). Aktywnie uczestniczył lub uczestniczy w projektach europejskich 4., 5., 6. i 7. Programu Ramowego oraz projektach COST i Eureka-Celtic. Kierował wieloma projektami badawczymi. Ekspert Komisji Europejskiej w zakresie Technologii dla Społeczeństwa Informacyjnego. Redaktor naczelny czasopisma Telekomunikacja Cyfrowa – Technologie i Usługi. Był redaktorem technicznym IEEE Communications Magazine (USA). Konsultant w zakresie nowoczesnej telekomunikacji. Założyciel i przewodniczący Krakow IEEE Communications Society Chapter. Członek Komitetu Ewaluacji Jednostek Naukowych w latach 2011-2014. Członek Komitetu Elektroniki i Telekomunikacji Polskiej Akademii Nauk. Przewodniczący Senackiej Komisji ds. Nauki AGH. Obecnie pełni funkcję Prorektora ds. Nauki AGH.
Additional information:
Prof. Andrzej R. Pach received the M.Sc. degree in electrical engineering and the Ph.D. degree in telecommunications from the AGH University of Science and Technology, Krakow, Poland, in 1976 and 1979, respectively, and the Ph.D.Hab. in telecommunications and computer networks from the Warsaw University of Technology in 1989. In 1979, he joined the Department of Telecommunications at the AGH University of Science and Technology, where he is currently a Professor and Chair. He spent his sabbatical leaves at CNET, France and University of Catania, Italy. He is the Vice-President of the Foundation for Progress in Telecommunications and serves as a chairman of the IEEE Communications Society Chapter in Krakow, Poland. He has been a consultant to governmental institutions and telecom operators in modern telecommunication networks. His research interests include design and performance evaluation of broadband networks, especially quality of service and network performance of access networks and wireless LANs. He has/had actively participated in COST, Eureka Celtic, and 4th, 5th, 6th, 7th FP European programs (ACTS, ESPRIT, IST, ICT, and Security). He co-authored more than 250 publications including 6 books. He served as a technical editor to IEEE Communications Magazine and is an editor-in-chief to Digital Communications - Technologies and Services. He has also been appointed as an expert in Information and Communications Technologies by the European Commission.