Network of Excellence: BONE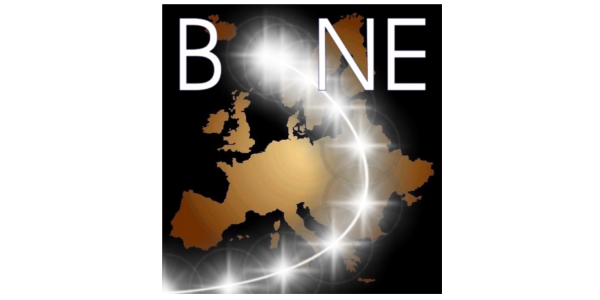 Źródło finansowania projektu:
Building the Future Optical Network in Europe
English
The core activity of the BONE-project was the stimulation of intensified collaboration, exchange of researchers and integration of activities and know-how into and amongst partners. Through the establishment of Virtual Centres of Excellence, the BONE-project has lookd into the future and supported the final "Network of the Future" through education & training, research tools & testlabs on new technologies & architectures. The leading-edge position of European Research in the field and, consequently, of European industry, could be threatened by returning to an uncoordinated and scattered approach to optical networking research. BONE has consolidated the process, supported during FP6, of integration and reorganization of research efforts across European academic and industrial groups in FP7.
 
Partners:
IBBT - Interdisciplinair Instituut voor BreedBand Technologie vzw
TUW - Vienna University of Technology
FPMs - Faculté Polytechnique de Mons
Fraunhofer - Fraunhofer Institute for Telecommunications, Heinrich Hertz
TUB - Technische Universität Berlin
UDE - Universität Duisburg-Essen
UST-IKR - University of Stuttgart
COM-DTU, Technical University of Denmark
CTTC - Centre Tecnològic de Telecomunicacions de Catalunya
UAM - Escuela Politécnica Superior - Universidad Autónoma de Madrid
UC3M - Escuela Politécnica Superior -Universidad Carlos III de Madrid
UPC - Universitat Politècnica de Catalunya
UPCT - Universidad Politécnica de Cartagena
UPVLC - Universidad Politécnica de Valencia
UVIGO - Universidad de Vigo
AIT - Research and Education Laboratory in Information Technology
ICCS/NTUA - Inst. of Comm. and Computer Systems/National Techn. Univ. of Athens
RACTI - Research Academic Computer Technology Institute – University of Patras
UOA - University of Athens
UOP - University of Peloponnese
BME - Budapest University of Technology and Economics
FER - Univ. of Zagreb Faculty of Electrical Engineering and Computing
FUB - Fondazione Ugo Bordoni
ISCOM - Superior Institue of Communication and Information Technologies
POLIMI - Politecnico di Milano
POLITO - Politecnico di Torino
SSSUP - Scuola Superiore Sant'Anna
DEIS-UNIBO - DEIS University of Bologna
UNIROMA1 - Sapienza-Università di Roma
TUE - Eindhoven Univ. of Technology
IT - Instituto de Telecomunicacoes
AGH - AGH University of Science and Technology
PUT - Poznan University of Technology
HUAWEI - Huawei Technologies Sweden AB
KTH - Kungliga Tekniska Högskolan
BILKENT - Bilkent Universitesi
UNIROMA3 - Universita degli Studi Roma Tre
ORC - Optoelectronics Research Centre - University of Southampton
UCAM - University of Cambridge
UCL - University College London
UESSEX - University of Essex
USWAN - University of Wales Swansea
Contact person: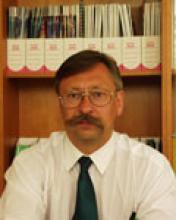 konsultacje:
wtorek 15:00- 16: 00 (lub po wcześniejszym uzgodnieniu mailowym)
consultations:
Tuesday, 1.00-2.00 pm, Friday, 5.00-6.00 pm
Informacje dodatkowe:
Krzysztof Wajda ukończył Wydział Elektrotechniki, Automatyki i Elektroniki AGH w r. 1982, w r. 1990 doktoryzował się na AGH. Zatrudniony jest obecnie na stanowisku adiunkta w Katedrze Telekomunikacji AGH. Autor ponad 100 publikacji naukowych (w tym 6 książek) z zakresu sieci szerokopasmowych z integracją usług, sygnalizacji, sieci dostępowych, protokołów komunikacyjnych, modelowania i analizy sieci komputerowych. Przebywał na stażach naukowych w Kyoto University (Japonia) oraz CNET (Francja). Aktywnie uczestniczył lub uczestniczy w projektach europejskich 4., 5, 6. i 7. Programu Ramowego (BBL,  IST LION, IP NOBEL, NoE e-Photon/ONe(+), BONE, SmoothIT) oraz COST 242, Leonardo da Vinci (JOINT and ET-NET), Copernicus ISMAN, TEMPUS JEP N° 0971. Recenzent IEEE Communications Magazine, Telecommunications Systems, Performance Evaluation, Computer Networks and ISDN Systems oraz kilku konferencji naukowych (Globecom, ICC, DRCN, RNDM). Konsultant w zakresie telekomunikacji dla wiodących operatorów polskich.
Additional information:
Krzysztof Wajda received his M.Sc. in telecommunications in 1982 and Ph. D. in automatics in 1990, both from AGH University of Science and Technology, Krakow, Poland. In 1982 he joined AGH-UST where he is currently an assistant professor. He spent his sabbatical leaves at Kyoto University (Japan, 1 year) and at CNET (France, 6 months). He was involved in a few international projects: COST 242, Leonardo da Vinci (JOINT and ET-NET), Copernicus ISMAN, ACTS 038 BBL, TEMPUS JEP N° 0971, IST LION, IP NOBEL, NoE e-Photon/ONe(+), BONE. At present he works in Future Internet Engineering project, Polish initiative towards NG Internet. He participated also in a few grants supported by National Science Foundation (in 2 was project leader). He serves also as a reviewer of a few journals: IEEE Communications Magazine, Telecommunications Systems, Performance Evaluation, Computer Networks and ISDN Systems and also international conferences. He has been a consultant to private telecommunication companies. Main research interests: traffic management for broadband networks, performance evaluation, network reliability, control plane, management systems. Dr. Wajda is the author (or coauthor) of 6 books (in Polish) and over 100 technical papers. He is a member of IEEE.