MOBY DICK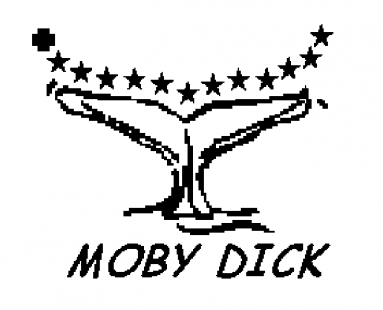 Źródło finansowania projektu:
Mobility and Differentiated Services in a Future IP Network
English
The overall objective was to evolve 3rd Generation mobile and wireless infrastructure towards the next-generation cellular and wireless Internet. Moby Dick focused on the heterogeneous access network technologies for the support of IPv6 based "Layer-3" mobility.
The Moby Dick project defined, implement, and evaluated an IPv6-based mobility-enabled end-to-end QoS architecture starting from the IETF's QoS models, Mobile-IPv6 standards and internet drafts, and an  AAA framework. Multimedia applications served to derive system requirements for the verification, validation, and demonstration of the Moby Dick architecture in a testbed comprising UMTS (TD-CDMA), 802.11 Wireless LANs, and Ethernet.
The objectives were the following:
to propose an architecture for wireless Internet access by developing new mechanisms for seamless hand-over, QoS support after and during hand-over, AAA, and charging.
to overcome two major deficiencies of Internet compared to traditional mobile (2G and 3G): provide a contracted Quality of Service as well as AAA and Charging support. This was a prerequisite to enable new business models with co-operating players and domains,
to facilitate the development of seamless access to existing and emerging IP-based applications,
to facilitate new business opportunities for operators, manufacturers, services providers, and content providers for wireless, access, and backbone technology and services.
 
The architecture supports mobile IP end-to-end communication with QoS, seamless hand-over and the necessary AAA and charging mechanisms to satisfy the user and the network operator. The solution allows operators to implement new (charged service) business models.
The implementation was validated in a field trial. The results were presented in conferences, journals, and in workshops.
Partners:
T-Systems - T-Systems Nova GmbH
UC3M - Universidad Carlos III de Madrid
ETHZ - Eidgenössische Technische Hochschule Zürich
UST - University of Stuttgart
FOKUS - Fraunhofer Institute for Open Communication Systems FOKUS
PTIn - Portugal Telcom Inovacao
FTH - Forschungszentrum Telekommunikation Wien Betriebs-GmbH
I2R - Institute for Infocom Research
Contact person: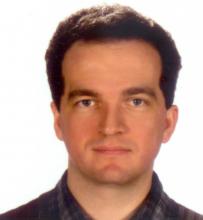 Informacje dodatkowe:
Piotr Pacyna  otrzymał tytuł magistra inżyniera w dziedzinie informatyka w 1995 roku oraz stopień doktora nauk technicznych w dziedzinie telekomunikacja w 2005 na Wydziale Elektrotechniki, Automatyki i Elektroniki Akademii Górniczo-Hutniczej w Krakowie. Obecnie pracuje jako adiunkt w Katedrze Telekomunikacji AGH. Jego zainteresowania naukowe obejmują sieci teleinformatyczne, problematykę obsługi mobilności w sieciach 3G/4G oraz bezpieczeństwo.  Jest aktywnie zaangażowany w międzynarodowe programy badawcze finansowane przez Komisję Europejską. Pracuje bądź pracował w zespołach kierujących projektami  oraz w zespołach badawczych w kilku projektach międzynarodowych: BTI, MOBYDICK, DAIDALOS I, DAIDALOS II, EU-MESH oraz NI2S3. Uczestniczy  w realizacji projektów naukowych, badawczych i rozwojowych finansowanych przez Ministerstwo Nauki i Szkolnictwa Wyższego, jak np. "Ochrona Krytycznej Infrastruktury Teleinformacyjnej dla zabezpieczenia ciągłości procesów biznesowych w gospodarce". Przebywał na stażach naukowych i kontraktach zagranicą, m.in. w CNET France Telecom we Francji oraz na Uniwersytecie Karola III w Hiszpanii. Uczestniczył w procesach standaryzacyjnych w Międzynarodowej Unii Telekmunikacyjnej ITU-T w grupie SG17. Posiada certyfikat z zakresu zarządzania projektami PRINCE2 Practitioner oraz architektury korporacyjnej TOGAF 9 Certified (Level 2). Jest współautorem  kilkudziesięciu publikacji naukowych.
 
Additional information:
Piotr Pacyna received M.Sc. in Computer Science in 1995 and a Ph.D. degree in Telecommunications in 2005 from AGH University of Science and Technology in Krakow, Poland, where he is now a lecturer and member of the staff in the Department of Telecommunications.
Research activities focus on next-generation wireless systems, theory of complex networked systems and security.
Piotr Pacyna worked with research labs of major european telecom operators within the framework of research projects founded by the European Commission: ACTS Broadband Trial Integration (1997-2000), IST Moby Dick (2001-2003), in IST Integrated Project Daidalos (2003-2006), as well as DG Enterprise and Industry NI2S3 project (2009-2011). In Daidalos II (2006-2009) he was member of a project management team and a member of the architecture design team.
During years 2010-2012 he was in charge of the national project and is a leading author of OKIT - a methodology for critical infrastructure protection.
Piotr Pacyna spent sabbatical leave in CNET France Telecom in Paris (1997-1998) and he was a visiting professor at the Universidad Carlos III de Madrid in Spain (2005-2007).
Along his professional carrier he has been delivering courses on "Next Generation IP Networks", "Secure Communications Systems", "Broadband Communications" and "Theory of switching".
Piotr co-authored several publications in conferences and in top journals, filed one patent application in cryptography and contributed to ITU-T SG17 on Identity Management.
Piotr is a certified PRINCE2 Practitioner on project management and TOGAF 9 Certified (Level 2) on enterprise architecture governance.