COST 2100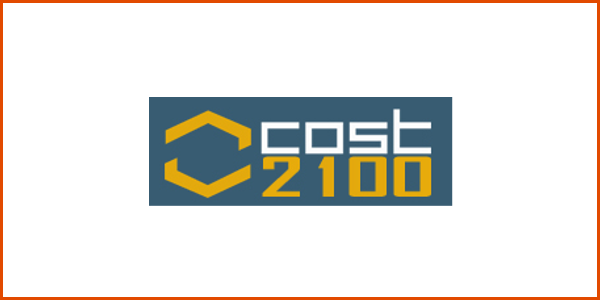 Źródło finansowania projektu:
COST Action 2100 - "Pervasive Mobile & Ambient Wireless Communications"
English
COST is an intergovernmental framework for European Co-operation in the field of Scientific and Technical Research. It is organized into Scientific and Technical Domains and its goal is to ensure that Europe holds a strong position in the field of scientific and technical research for peaceful purposes.
In COST Actions the initiative comes from the scientists and technical experts and from those with a direct interest in furthering international collaboration. COST 2100 was the Action on Pervasive Mobile & Ambient Wireless Communications and belonged to the ICT Domain. This Action basically addressed the various emerging topics in the area of mobile and wireless communications. The main objective of this Action was to increase knowledge of mobile and wireless network technologies, by exploring and developing new methods, models, techniques, strategies and tools that would facilitate the implementation of next generation mobile radio communication systems and would foster the development of the paradigms of pervasive and ambient wireless communications.
The research project funded by Polish Ministry of Science and Higher Education enabled participation of AGH DoT researchers in the COST 2100 Action. It was focused on the following issues:
optimisation of 3G network based on measurement data,
analysis of reception techniques for mobile spread spectrum systems,
analysis of radio transmission techniques for next generation sensor networks.
The research was done within the following working groups:
Working Group 1 – Transmission Techniques and Signal Processing
Working Group 3 – Radio Network Aspects
Sub Working Group 3.1 - Measurements Based Optimisation for Mobile Wireless Nets
Contact person:
konsultacje:
poniedziałek 13:00- 14:00, czwartek 7:30- 8:30
Informacje dodatkowe:
Wiesław Ludwin uzyskał stopnie zawodowe i naukowe: magistra inżyniera i doktora nauk technicznych na Wydziale Elektrotechniki Automatyki i Elektroniki Akademii Górniczo-Hutniczej odpowiednio w roku 1978 i 1983, a w 2005 roku - stopień doktora habilitowanego w dyscyplinie telekomunikacja specjalność radiokomunikacja w Wojskowej Akademii Technicznej w Warszawie. W latach 1978-1986 pracował w Instytucie Automatyki, Inżynierii Systemów i Telekomunikacji. Obecnie jest profesorem w Katedrze Telekomunikacji AGH w Krakowie. Jego zainteresowania naukowe koncentrują się na problemach dotyczących łączności radiowej. W szczególności obejmują zagadnienia projektowania sieci i systemów bezprzewodowych oraz modelowania i analizy ruchu telekomunikacyjnego w systemach łączności ruchomej o strukturze komórkowej. Jest autorem oraz współautorem trzech książek o sieciach bezprzewodowych i ponad 50 prac naukowych. Artykuł pt. "Is Handoff Traffic Really Poissonian?", opublikowany w listopadzie 1995 roku w materiałach czwartej konferencji IEEE International Conference on Universal Personal Communications, ICUPC'95 w Tokio, był i jest cytowany w wielu międzynarodowych publikacjach.
Additional information:
Wiesław Ludwin received the M.Sc. and Ph.D. degrees in electronic and telecommunications engineering from the Faculty of Electrical Engineering, University of Science and Technology AGH, Krakow in 1978 and 1983, respectively. In 2005 he received the Dr Hab. degree in telecommunications and radiocommunications from the Military University of Technology, in Warsaw. From 1978 to 1986 he was with the Institute of Control Systems Engineering and Telecommunications. Since 1986, he has been with Telecommunications Department, where he currently holds a position of professor. His general research interests are in applied radiocommunications. Particular topics include wireless system design for telecommunications and traffic and mobility modelling in cellular networks. He is the author or co-author of three books on wireless networks and more than 50 research papers. The paper "Is Handoff Traffic Really Poissonian?" published in proceedings of the 4th IEEE International Conference on Universal Personal Communications, ICUPC'95 held in November 1995 in Tokyo, Japan has been widely referenced.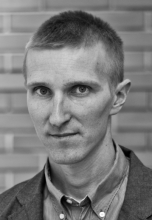 Informacje dodatkowe:
Michał Wągrowski ukończył Wydział Elektrotechniki, Automatyki, Informatyki i Elektroniki AGH, specjalność Telekomunikacja w 2000 roku. W latach 1999-2001 pracował w dwóch firmach o profilu teleinformatycznym, a w roku 2001 rozpoczął pracę w Katedrze Telekomunikacji AGH. Odbył krótkoterminowy staż naukowy w 2008 r. w ośrodku badawczo-rozwojowym France Telecom (Orange Labs) w Paryżu. Stopień doktora nauk technicznych uzyskał w roku 2011 i obecnie pracuje na stanowisku adiunkta. Dodatkowo pełni funkcję Prodziekana ds. Kształcenia dla kierunku Teleinformatyka i Cyberbezpieczeństwo oraz Pełnomocnika ds. Dyplomowania w Instytucie Telekomunikacji. Jest też członkiem różnych komisji, zespołów, kolegiów i rad związanych z dydaktyką.
Michał Wągrowski jest ekspertem z dziedziny sieci i systemów komórkowych. Brał aktywny udział zarówno w krajowych, jak i międzynarodowych projektach badawczo-rozwojowych, a także pracował jako konsultant, trener oraz ekspert Narodowego Centrum Badań i Rozwoju. Zajmował się wieloma zagadnieniami związanymi z tematyką sieci radiowych i mobilnych. Jest współautorem trzech książek oraz wielu artykułów i raportów. Recenzował publikacje zgłaszane do czasopism oraz na renomowane światowe konferencje, a także publikował recenzje książek w czasopiśmie IEEE Communications Magazine.
Additional information:
Michal Wagrowski is an Assistant Professor at the Institute of Telecommunications, AGH University of Science and Technology (AGH-UST), Krakow, Poland. He received his M.Sc. in Electronics and Telecommunications in 2000 and PhD degree in Telecommunications in 2011, both from AGH-UST. He spent his short-term sabbatical leave in France Telecom R&D (Orange Labs) in Paris, in 2008. His interests include mobile networks planning and optimization for various radio access technologies as well as public safety systems. He was working in European IST, Celtic, COST and EDA projects as well as has/had actively participated in grants supported by Polish Ministry of Science, National Science Centre and the National Centre for Research and Development, also as a team leader. He has worked as a consultant, trainer and expert of the National Center for Research and Development. He is co-author of three books as well as many technical papers and reports. He has served as a reviewer for several IEEE conferences and journals.
 
Additionally, Michał Wągrowski is currently Deputy Dean for Education for the studies of ICT and Cybersecurity as well as the Plenipotentiary for Diploma at the Institute of Telecommunications. He is also a member of various committees, teams, colleges and councils related to education at the faculty of Computer Science, Electronics and Telecommunications AGH-UST.