ASTYANAX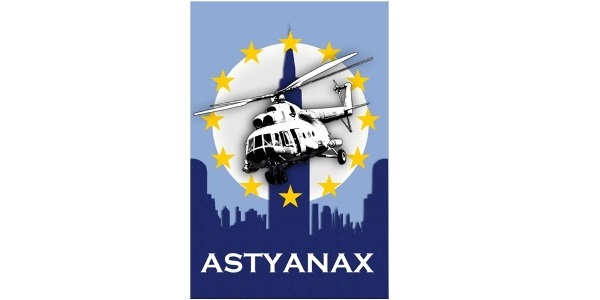 Źródło finansowania projektu:
Aircraft fuSelage crack moniToring sYstem And progNosis through on-boArd eXpert sensor network
English
The research project ASTYANAX is focused on the development of a reliable methodology for the application of a Structural Health Monitoring (SHM) system on an aerodyne (rotorcraft and airplane platforms) structure. The exploitation of the results coming from a previous project promoted and financed by EDA (HECTOR) will be considered hereafter: the goal is to extend the developed methodologies, currently defined and tested only on a specimen representative of a real part of a helicopter fuselage, on an existing air-vehicle structure, by including the needed details and characteristics of a real machine (cost analysis, certification, etc.).
The main objective is to examine the possibility, and assess the requirements, to extend the HECTOR methodology to an air-vehicle fuselage, considering also in this case a rotary wing system, Mi-8/17 helicopter, as air-vehicle type. AGH is responsible mainly for the sensor network design and optimization including the definition of requirements for communication systems and hardware. Moreover, AGH is involved in the analysis of different types of sensor useful for the SHM application, with particular attention on FBG optical sensors and non-electrical devices.
Partners:
Politecnico di Milano Dipartimento di Meccanica (leader)
Air Force Institute of Technology
Military Aviation Works No. 1
Instituto Nacional de Tecnica Aeroespacial
AGH University of Science and Technology
Contact person: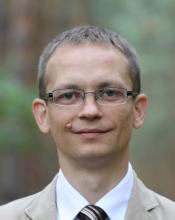 Informacje dodatkowe:
Janusz Gozdecki otrzymał tytuł magistra inżyniera w r. 1995 oraz stopień doktora nauk technicznych w dziedzinie telekomunikacja w r. 2010 na Wydziale Elektrotechniki Automatyki i Elektroniki Akademii Górniczo-Hutniczej w Krakowie. Obecnie pracuje jako adiunkt w Katedrze Telekomunikacji Akademii Górniczo-Hutniczej. Jego zainteresowania są związane z sieciami bezprzewodowymi. Jest recenzentem w czasopismach i konferencjach międzynarodowych. Pracuje bądź pracował aktywnie w takich projektach europejskich, jak: MOBYDICK, DAIDALOS I, DAIDALOS II, CONTENT, CARMEN, MEDUSA, HECTOR, FLAVIA i PROACTIVE. Uczestniczy również w realizacji projektów badawczych finansowanych przez Ministerstwo Nauki i Szkolnictwa Wyższego oraz projektów dla przemysłu. Jest zaangażowany w proces standaryzacji architektury GANA dla ETSI. Jest współautorem sześciu książek oraz kilkudziesięciu publikacji naukowych.
Additional information:
Janusz Gozdecki received his M.Sc. and Ph.D. degrees in Telecommunications from the AGH University of Science and Technology, Krakow, Poland in 1995 and 2010, respectively. In 1995 he joined AGH-UST as a researcher. Now, he works as an assistant professor at the Department of Telecommunications. His general research interests are in wireless networks and quality of service in IP networks. He is a reviewer for international journals and conferences. He has actively participated in several European projects (BTI, MOBYDICK, DAIDALOS I, DAIDALOS II, CARMEN, MEDUSA, HECTOR, FLAVIA, PROACTIVE) as well as grants supported by the Ministry of Science and Higher Education.Janusz Gozdecki is the co-author of six books and over 60 research papers.