SDNRoute: integrated system supporting routing in Software Defined Networks

SDNRoute: integrated system supporting routing in Software Defined Networks
English
The aim of the project is to develop, investigate and implement integrated SDNRoute system. SDNRoute will support routing process in Software Defined Networks (SDN). Nature of the project is analytical, simulation and development, while development is dominant factor. SDNRoute system will periodically define routing policies for each upcoming time window. SDNRoute will utilize information originating from several sources. First of all, data regarding current state of the network provided by the SDN controller. Secondly, based on the historical data SDNRoute system will predict traffic matrices for the upcoming time window. Additional input will be acquired from network applications, like cloud orchestration software or mobile network controller. All of the data will be an input for the dynamic optimization process computing routing policies. The aim of those policies is to reduce risk of network congestion and effectively utilize available network resources in the upcoming time window. Additionally, SDNRoute system will create an opportunity to reduce energy consumption of network infrastructure. Impact of routing policies will be validated in virtual environment emulating clients network and will be further passed to the network controller and network administrator only in case of positive validation.
Contact person: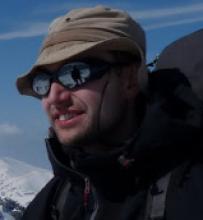 konsultacje:
poniedziałek 11:30- 12:30 lub w innym ustalonym indywidualnie terminie
Informacje dodatkowe:
Piotr Boryło, adiunkt w Katedrze Telekomunikacji. W 2012 r. ukończył studia magisterskie na Wydziale Elektrotechniki, Automatyki, Informatyki i Elektroniki. W 2016 r. obronił rozprawę doktorską pt. "Provisioning of Energy-Aware Cloud Services Over Optical Networks" w dziedzinie Telekomunikacji na Wydziale Informatyki, Elektroniki i Telekomunikacji. W swojej pracy naukowej zajmuje się tematyką inżynierii ruchu i przydziału zasobów w sieciach sterowanych programowo (SDN) a także w sieciach wielowarstwowych. Prace badawcze dotyczą, w szczególności, świadczenia usług w chmurze za pośrednictwem sieci optycznych, optymalizacji zużycia energii w sieciach oraz centrach danych, integracji infrastruktury centrów danych z infrastrukturą sieciową oraz zagadnień związanych z mgłą obliczeniową. Do badań wykorzystuje metody optymalizacji dokładnej, heurystyki, uczenie maszynowe oraz badania symulacyjne.
 
W 2016 r. został laureatem prestiżowego programu LIDER organizowanego przez Narodowe Centrum Badań i Rozwoju, zostając tym samym kierownikiem 3-letniego projektu SDNRoute. Także w 2016 roku otrzymał grant dydaktyczny od Motorola Solutions Foundation w wysokości 50 tyś. USD. Natomiast w 2018 roku otrzymał finansowanie z Narodowego Centrum Nauki w ramach programu Miniatura 2 dzięki czemu rozpoczął współpracę z Uniwersytetem w Waterloo w Kanadzie. Pracował w kilku projektach krajowych i międzynarodowych: INDECT (7. Program Ramowy), Autonomiczny system inżynierii ruchu i sterowania zasobami operatorskich sieci agregacyjnych Ethernet (NCN), STAR - SwiTching And tRansmission (CHIST-ERA). Odbył szerego wizyk naukowych: na Uniwersytecie w Bolonii, w ośrodku INRIA ENS-Lyon, a także na Uniwersytecie w Waterloo, owocem tych wizyt są artykuły naukowe zgłoszone w międzynarodowym zespole autorów do czasopism z Listy Filadelfijskiej. 
 
Angażuje się w prace badawczo-rozwojowe oraz współpracę z przemysłem. Przykładowo, kierował pracami, które doprowadziły do stworzenia innowacyjnego testera zgodności przełączników sieciowych z protokołem OpenFlow, a także uniwersalnej platformy testów usług sieciowych z wykorzystaniem wirtualizacji i infrastruktury chmury obliczeniowej. Prowadził komercyjne szkolenia dla pracowników firm z zakresu sieci IP, a w zakresie dydaktyki opracował takie przedmioty jak wielkoskalowe systemy dystrybucji danych w sieci Internet (wraz z firmą Akamai), Metodyki Projektów Teleinformatycznych, oraz Architektura Chmury Obliczeniowej (jest certyfikowanym wykładowcą w tej tematyce). 
 
Pomimo młodego wieku jest autorem już 30 wartościowych publikacji naukowych, w tym siedmiu z Listy Filadelfijskiej, monografii, pięciu artyułów zaprezentowanych na prestiżowych konferencjach IEEE ICC oraz IEEE GLOBECOM, których wkład w dziedzinę Telekomunikacji jest porónywalny z wpływem czasopism z Listy FIladelfijskiej, a także patentu europejskiego. 
 
Prywatnie, zapalony wspinacz, ultramaratończyk, pasjonat gór, podróżnik i aktywny członek Klubu Wysokogórskiego Kraków.
Additional information:
Piotr Boryło is working as assistant professor at the Department of Telecommunications, AGH University. He received M.S. and Ph.D. degrees in Telecommunications from AGH University of Science and Technology in 2012 and 2016, respectively. The Ph.D. thesis was titled: "Provisioning of Energy-Aware Cloud Services Over Optical Networks". He is interested mainly in traffic engineering and resource provisioning in Software Defined Networks and multilayer networks. He worked on cloud services provisioning over optical networks, energy efficiency in networks (green networking) and data centers, network and data center infrastructure integration and fog computing concept. To solve scientific problems he uses optimization, heuristics, machine learning and simulation techniques. 
In 2016 he received prestigious grant under NCBR Lider Program and became a leader of a 3-year project SDNRoute. Also, in 2016, he received a Motorola Solutions Foundation Grant valued 50 000 USD. In 2018 he received founding from National Science Center under Miniatura 2 Program for research visit and further cooperation with University of Waterloo in Canada. He was involved in several scientific projects: INDECT (7th Framework Programme), Autonomiczny system inżynierii ruchu i sterowania zasobami operatorskich sieci agregacyjnych Ethernet (NCN), STAR - SwiTching And tRansmission (CHIST-ERA), and individual Dean Grants founded by Polish Ministry of Education. He attended summer school concerning modeling of telecommunication traffic in Valencia and he took research visit in INRIA ENS-Lyon institute where he had been supporting the implementation of his ideas in testbed maintained by INRIA.
He is involved in research and development activities. For example, he was leading the project aimed at developing innovative SDN switch compliance tester with OpenFlow protocol and works to create Universal Testing Platform of network-based services utilizing virtualization and cloud infrastructure. With one of the most important telecommunication firms (Akamai) he prepared new educational course appreciated by students. He lead commercial trainings in the topic of IP networks. He is also teching Project Management methodologies and Cloud Computing Architecture (being certified lecturer). 
Despite the young age he is an author of 30 valuable publications, including seven from JCR list, one book, four conference papers presented during IEEE ICC and  IEEE GLOBECOM (the impact of those conferences on Telecommunications is comparable to the one of publications from JCR list), and European patent. Privately, he is an enthusiast of climbing and mountains, ultra-marathoner, traveller and active member Club de Haute Montagne Cracovie.