mwagrow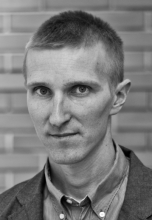 Informacje dodatkowe:
Michał Wągrowski ukończył Wydział Elektrotechniki, Automatyki, Informatyki i Elektroniki AGH, specjalność Telekomunikacja w 2000 roku. W latach 1999-2001 pracował w dwóch firmach o profilu teleinformatycznym, a w roku 2001 rozpoczął pracę w Katedrze Telekomunikacji AGH. Odbył krótkoterminowy staż naukowy w 2008 r. w ośrodku badawczo-rozwojowym France Telecom (Orange Labs) w Paryżu. Stopień doktora nauk technicznych uzyskał w roku 2011 i obecnie pracuje na stanowisku adiunkta. Dodatkowo pełni funkcję Prodziekana ds. Kształcenia dla kierunku Teleinformatyka i Cyberbezpieczeństwo oraz Pełnomocnika ds. Dyplomowania w Instytucie Telekomunikacji. Jest też członkiem różnych komisji, zespołów, kolegiów i rad związanych z dydaktyką.
Michał Wągrowski jest ekspertem z dziedziny sieci i systemów komórkowych. Brał aktywny udział zarówno w krajowych, jak i międzynarodowych projektach badawczo-rozwojowych, a także pracował jako konsultant, trener oraz ekspert Narodowego Centrum Badań i Rozwoju. Zajmował się wieloma zagadnieniami związanymi z tematyką sieci radiowych i mobilnych. Jest współautorem trzech książek oraz wielu artykułów i raportów. Recenzował publikacje zgłaszane do czasopism oraz na renomowane światowe konferencje, a także publikował recenzje książek w czasopiśmie IEEE Communications Magazine.
Additional information:
Michal Wagrowski is an Assistant Professor at the Institute of Telecommunications, AGH University of Science and Technology (AGH-UST), Krakow, Poland. He received his M.Sc. in Electronics and Telecommunications in 2000 and PhD degree in Telecommunications in 2011, both from AGH-UST. He spent his short-term sabbatical leave in France Telecom R&D (Orange Labs) in Paris, in 2008. His interests include mobile networks planning and optimization for various radio access technologies as well as public safety systems. He was working in European IST, Celtic, COST and EDA projects as well as has/had actively participated in grants supported by Polish Ministry of Science, National Science Centre and the National Centre for Research and Development, also as a team leader. He has worked as a consultant, trainer and expert of the National Center for Research and Development. He is co-author of three books as well as many technical papers and reports. He has served as a reviewer for several IEEE conferences and journals.
 
Additionally, Michał Wągrowski is currently Deputy Dean for Education for the studies of ICT and Cybersecurity as well as the Plenipotentiary for Diploma at the Institute of Telecommunications. He is also a member of various committees, teams, colleges and councils related to education at the faculty of Computer Science, Electronics and Telecommunications AGH-UST.
Uczestnictwo w projektach:
Participation in projects:
autor_kt
author
title
date
publication type
number
pages
vol
publisher
Szott S., Gozdecki J., Kosek-Szott K., Loziak K., Natkaniec M., Wagrowski M., Chaparadza R.
Enabling autonomicity in wireless mesh networks with the ETSI AFI GANA reference model

2017-08

article
International Journal of Network Management
Kosek-Szott K., Gozdecki J., Loziak K., Natkaniec M., Prasnal L., Szott S., Wagrowski M.
Coexistence Issues in Future WiFi Networks

2017-07

article
4
86 - 95
31
IEEE Network
Kosek-Szott K., Gozdecki J., Loziak K., Natkaniec M., Szott S., Wagrowski M.
ViMeNO: A Virtual Wireless Mesh Network Architecture for Operators

2013-07

proceedings paper
207-214
The International Conference on Wireless Information Networks and Systems, WINSYS 2013, 29-31 July 2013, Reykjavik, Iceland

konsultacje:

czwartek 14:00-16:00, po wcześniejszym uzgodnieniu mailowym

Informacje dodatkowe:

Andrzej R. Pach ukończył Wydział Elektrotechniki, Automatyki i Elektroniki AGH w r. 1975, w r. 1977 doktoryzował się na AGH, a w r. 1990 uzyskał stopień doktora habilitowanego na Wydziale Elektroniki Politechniki Warszawskiej. Tytuł profesora otrzymał w roku 1999. Zatrudniony jest obecnie na stanowisku profesora zwyczajnego w Katedrze Tele­komunikacji AGH, której jest kierownikiem. Autor ponad 250 publikacji naukowych (w tym 6 książek) z zakresu protokołów komunikacyjnych, modelowania i analizy sieci komputerowych, sieci szerokopasmowych z integracją usług. Przebywał na stażach naukowych w CNET (Francja) i na Uniwersytecie w Katanii (Włochy). Aktywnie uczestniczył lub uczestniczy w projektach europejskich 4., 5., 6. i 7. Programu Ramowego oraz projektach COST i Eureka-Celtic. Kierował wieloma projektami badawczymi. Ekspert Komisji Europejskiej w zakresie Technologii dla Społeczeństwa Informacyjnego. Redaktor naczelny czasopisma Telekomunikacja Cyfrowa – Technologie i Usługi. Był redaktorem technicznym IEEE Communications Magazine (USA). Konsultant w zakresie nowoczesnej telekomunikacji. Założyciel i przewodniczący Krakow IEEE Communications Society Chapter. Członek Komitetu Ewaluacji Jednostek Naukowych w latach 2011-2014. Członek Komitetu Elektroniki i Telekomunikacji Polskiej Akademii Nauk. Przewodniczący Senackiej Komisji ds. Nauki AGH. Obecnie pełni funkcję Prorektora ds. Nauki AGH.

Additional information:

Prof. Andrzej R. Pach received the M.Sc. degree in electrical engineering and the Ph.D. degree in telecommunications from the AGH University of Science and Technology, Krakow, Poland, in 1976 and 1979, respectively, and the Ph.D.Hab. in telecommunications and computer networks from the Warsaw University of Technology in 1989. In 1979, he joined the Department of Telecommunications at the AGH University of Science and Technology, where he is currently a Professor and Chair. He spent his sabbatical leaves at CNET, France and University of Catania, Italy. He is the Vice-President of the Foundation for Progress in Telecommunications and serves as a chairman of the IEEE Communications Society Chapter in Krakow, Poland. He has been a consultant to governmental institutions and telecom operators in modern telecommunication networks. His research interests include design and performance evaluation of broadband networks, especially quality of service and network performance of access networks and wireless LANs. He has/had actively participated in COST, Eureka Celtic, and 4th, 5th, 6th, 7th FP European programs (ACTS, ESPRIT, IST, ICT, and Security). He co-authored more than 250 publications including 6 books. He served as a technical editor to IEEE Communications Magazine and is an editor-in-chief to Digital Communications - Technologies and Services. He has also been appointed as an expert in Information and Communications Technologies by the European Commission.

,

Informacje dodatkowe:

Michał Wągrowski ukończył Wydział Elektrotechniki, Automatyki, Informatyki i Elektroniki AGH, specjalność Telekomunikacja w 2000 roku. W latach 1999-2001 pracował w dwóch firmach o profilu teleinformatycznym, a w roku 2001 rozpoczął pracę w Katedrze Telekomunikacji AGH. Odbył krótkoterminowy staż naukowy w 2008 r. w ośrodku badawczo-rozwojowym France Telecom (Orange Labs) w Paryżu. Stopień doktora nauk technicznych uzyskał w roku 2011 i obecnie pracuje na stanowisku adiunkta. Dodatkowo pełni funkcję Prodziekana ds. Kształcenia dla kierunku Teleinformatyka i Cyberbezpieczeństwo oraz Pełnomocnika ds. Dyplomowania w Instytucie Telekomunikacji. Jest też członkiem różnych komisji, zespołów, kolegiów i rad związanych z dydaktyką.

Michał Wągrowski jest ekspertem z dziedziny sieci i systemów komórkowych. Brał aktywny udział zarówno w krajowych, jak i międzynarodowych projektach badawczo-rozwojowych, a także pracował jako konsultant, trener oraz ekspert Narodowego Centrum Badań i Rozwoju. Zajmował się wieloma zagadnieniami związanymi z tematyką sieci radiowych i mobilnych. Jest współautorem trzech książek oraz wielu artykułów i raportów. Recenzował publikacje zgłaszane do czasopism oraz na renomowane światowe konferencje, a także publikował recenzje książek w czasopiśmie IEEE Communications Magazine.

Additional information:

Michal Wagrowski is an Assistant Professor at the Institute of Telecommunications, AGH University of Science and Technology (AGH-UST), Krakow, Poland. He received his M.Sc. in Electronics and Telecommunications in 2000 and PhD degree in Telecommunications in 2011, both from AGH-UST. He spent his short-term sabbatical leave in France Telecom R&D (Orange Labs) in Paris, in 2008. His interests include mobile networks planning and optimization for various radio access technologies as well as public safety systems. He was working in European IST, Celtic, COST and EDA projects as well as has/had actively participated in grants supported by Polish Ministry of Science, National Science Centre and the National Centre for Research and Development, also as a team leader. He has worked as a consultant, trainer and expert of the National Center for Research and Development. He is co-author of three books as well as many technical papers and reports. He has served as a reviewer for several IEEE conferences and journals.
 
Additionally, Michał Wągrowski is currently Deputy Dean for Education for the studies of ICT and Cybersecurity as well as the Plenipotentiary for Diploma at the Institute of Telecommunications. He is also a member of various committees, teams, colleges and councils related to education at the faculty of Computer Science, Electronics and Telecommunications AGH-UST.

Pach A. R., Rau Z., Wągrowski M.
Modern communications and data transfer systems for public safety : risks and opportunities

2013-01

book
Wolters Kluwer Polska SA
Szott S., Wódczak M., Chaparadza R., Meriem T., Tsagkaris K., Kousaridas A., Mihailovic A., Natkaniec M., Łoziak K., Kosek-Szott K., Wągrowski M.
Standardization of an Autonomicity-Enabled Mesh Architecture Framework, from ETSI-AFI Group perspective: Work in Progress (Part 1 of 2)

2012-12

proceedings paper
The 4th IEEE International Workshop on Management of Emerging Networks and Services (IEEE MENS 2012) in conjunction with IEEE GLOBECOM 2012, 3-7 December, Anaheim, California, USA
Szott S., Wódczak M., Chaparadza R., Meriem T., Tsagkaris K., Kousaridas A., Mihailovic A., Natkaniec M., Łoziak K., Kosek-Szott K., Wągrowski M.
Standardization of an Autonomicity-Enabled Mesh Architecture Framework, from ETSI-AFI Group perspective: Work in Progress (Part 2 of 2)

2012-12

proceedings paper
The 4th IEEE International Workshop on Management of Emerging Networks and Services (IEEE MENS 2012) in conjunction with IEEE GLOBECOM 2012, 3-7 December, Anaheim, California, USA

Informacje dodatkowe:

Dr Paweł Kułakowski obronił doktorat na AGH w roku 2007. Pracował na uczelniach zagranicznych: Technical University of Cartagena, University of Girona, University of Castilla-La Mancha, University of Seville i University of Lisbon. Uczestniczył w licznych projektach badawczych, m.in. był w komitecie wykonawczym projektów COST IC1004 (również jako szef grupy badawczej indoor) i IRACON, obecnie jest też kierownikiem ds. badań i rozwoju w projekcie NCBiR dot. miejskich sieci 5G i edytorem wykonawczym w czasopiśmie ETT (Wiley). Jest współautorem około 50 prac naukowych (w tym 3 nagrodzonych) i trzech książek, a także laureatem stypendium MNiSW dla młodych wybitnych naukowców. Jego obecne zainteresowania naukowe dotyczą planowania i rozwoju sieci 5/6G, AI w zastosowaniach medycznych i nano-komunikacji.

Additional information:

Pawel Kulakowski (www.kt.agh.edu.pl/~brus) received Ph.D. in telecommunications from the AGH University of Science and Technology, Poland, in 2007. He was a visiting professor or he held a postdoctorial position at Technical University of Cartagena, University of Girona, University of Castilla-La Mancha, University of Seville and University of Lisbon. He co-authored about 50 scientific papers, in journals, conferences and as technical reports. He was in the management committee of european COST research projects: IC1004 and IRACON, he is also an R&D manager of a national project on 5G urban networks and an executive editor in the ETT journal. He was recognized with several scientific distinctions, including 3 awards for his conference papers and a governmental scholarship for young outstanding researchers. His research interests include 5/6G networks, AI for medical applications and nano-communications.

,

Informacje dodatkowe:

Michał Wągrowski ukończył Wydział Elektrotechniki, Automatyki, Informatyki i Elektroniki AGH, specjalność Telekomunikacja w 2000 roku. W latach 1999-2001 pracował w dwóch firmach o profilu teleinformatycznym, a w roku 2001 rozpoczął pracę w Katedrze Telekomunikacji AGH. Odbył krótkoterminowy staż naukowy w 2008 r. w ośrodku badawczo-rozwojowym France Telecom (Orange Labs) w Paryżu. Stopień doktora nauk technicznych uzyskał w roku 2011 i obecnie pracuje na stanowisku adiunkta. Dodatkowo pełni funkcję Prodziekana ds. Kształcenia dla kierunku Teleinformatyka i Cyberbezpieczeństwo oraz Pełnomocnika ds. Dyplomowania w Instytucie Telekomunikacji. Jest też członkiem różnych komisji, zespołów, kolegiów i rad związanych z dydaktyką.

Michał Wągrowski jest ekspertem z dziedziny sieci i systemów komórkowych. Brał aktywny udział zarówno w krajowych, jak i międzynarodowych projektach badawczo-rozwojowych, a także pracował jako konsultant, trener oraz ekspert Narodowego Centrum Badań i Rozwoju. Zajmował się wieloma zagadnieniami związanymi z tematyką sieci radiowych i mobilnych. Jest współautorem trzech książek oraz wielu artykułów i raportów. Recenzował publikacje zgłaszane do czasopism oraz na renomowane światowe konferencje, a także publikował recenzje książek w czasopiśmie IEEE Communications Magazine.

Additional information:

Michal Wagrowski is an Assistant Professor at the Institute of Telecommunications, AGH University of Science and Technology (AGH-UST), Krakow, Poland. He received his M.Sc. in Electronics and Telecommunications in 2000 and PhD degree in Telecommunications in 2011, both from AGH-UST. He spent his short-term sabbatical leave in France Telecom R&D (Orange Labs) in Paris, in 2008. His interests include mobile networks planning and optimization for various radio access technologies as well as public safety systems. He was working in European IST, Celtic, COST and EDA projects as well as has/had actively participated in grants supported by Polish Ministry of Science, National Science Centre and the National Centre for Research and Development, also as a team leader. He has worked as a consultant, trainer and expert of the National Center for Research and Development. He is co-author of three books as well as many technical papers and reports. He has served as a reviewer for several IEEE conferences and journals.
 
Additionally, Michał Wągrowski is currently Deputy Dean for Education for the studies of ICT and Cybersecurity as well as the Plenipotentiary for Diploma at the Institute of Telecommunications. He is also a member of various committees, teams, colleges and councils related to education at the faculty of Computer Science, Electronics and Telecommunications AGH-UST.

Roberto Verdone, Alberto Zanella (Eds.)
Pervasive Mobile and Ambient Wireless Communications

2012-02

chapter
Springer-Verlag

Informacje dodatkowe:

Michał Wągrowski ukończył Wydział Elektrotechniki, Automatyki, Informatyki i Elektroniki AGH, specjalność Telekomunikacja w 2000 roku. W latach 1999-2001 pracował w dwóch firmach o profilu teleinformatycznym, a w roku 2001 rozpoczął pracę w Katedrze Telekomunikacji AGH. Odbył krótkoterminowy staż naukowy w 2008 r. w ośrodku badawczo-rozwojowym France Telecom (Orange Labs) w Paryżu. Stopień doktora nauk technicznych uzyskał w roku 2011 i obecnie pracuje na stanowisku adiunkta. Dodatkowo pełni funkcję Prodziekana ds. Kształcenia dla kierunku Teleinformatyka i Cyberbezpieczeństwo oraz Pełnomocnika ds. Dyplomowania w Instytucie Telekomunikacji. Jest też członkiem różnych komisji, zespołów, kolegiów i rad związanych z dydaktyką.

Michał Wągrowski jest ekspertem z dziedziny sieci i systemów komórkowych. Brał aktywny udział zarówno w krajowych, jak i międzynarodowych projektach badawczo-rozwojowych, a także pracował jako konsultant, trener oraz ekspert Narodowego Centrum Badań i Rozwoju. Zajmował się wieloma zagadnieniami związanymi z tematyką sieci radiowych i mobilnych. Jest współautorem trzech książek oraz wielu artykułów i raportów. Recenzował publikacje zgłaszane do czasopism oraz na renomowane światowe konferencje, a także publikował recenzje książek w czasopiśmie IEEE Communications Magazine.

Additional information:

Michal Wagrowski is an Assistant Professor at the Institute of Telecommunications, AGH University of Science and Technology (AGH-UST), Krakow, Poland. He received his M.Sc. in Electronics and Telecommunications in 2000 and PhD degree in Telecommunications in 2011, both from AGH-UST. He spent his short-term sabbatical leave in France Telecom R&D (Orange Labs) in Paris, in 2008. His interests include mobile networks planning and optimization for various radio access technologies as well as public safety systems. He was working in European IST, Celtic, COST and EDA projects as well as has/had actively participated in grants supported by Polish Ministry of Science, National Science Centre and the National Centre for Research and Development, also as a team leader. He has worked as a consultant, trainer and expert of the National Center for Research and Development. He is co-author of three books as well as many technical papers and reports. He has served as a reviewer for several IEEE conferences and journals.
 
Additionally, Michał Wągrowski is currently Deputy Dean for Education for the studies of ICT and Cybersecurity as well as the Plenipotentiary for Diploma at the Institute of Telecommunications. He is also a member of various committees, teams, colleges and councils related to education at the faculty of Computer Science, Electronics and Telecommunications AGH-UST.

Wągrowski M. , Ludwin W.
Optimization of call admission control for UTRAN

2011-09

article
3/2011
74–80
Journal of Telecommunications and Information Technology

Informacje dodatkowe:

Michał Wągrowski ukończył Wydział Elektrotechniki, Automatyki, Informatyki i Elektroniki AGH, specjalność Telekomunikacja w 2000 roku. W latach 1999-2001 pracował w dwóch firmach o profilu teleinformatycznym, a w roku 2001 rozpoczął pracę w Katedrze Telekomunikacji AGH. Odbył krótkoterminowy staż naukowy w 2008 r. w ośrodku badawczo-rozwojowym France Telecom (Orange Labs) w Paryżu. Stopień doktora nauk technicznych uzyskał w roku 2011 i obecnie pracuje na stanowisku adiunkta. Dodatkowo pełni funkcję Prodziekana ds. Kształcenia dla kierunku Teleinformatyka i Cyberbezpieczeństwo oraz Pełnomocnika ds. Dyplomowania w Instytucie Telekomunikacji. Jest też członkiem różnych komisji, zespołów, kolegiów i rad związanych z dydaktyką.

Michał Wągrowski jest ekspertem z dziedziny sieci i systemów komórkowych. Brał aktywny udział zarówno w krajowych, jak i międzynarodowych projektach badawczo-rozwojowych, a także pracował jako konsultant, trener oraz ekspert Narodowego Centrum Badań i Rozwoju. Zajmował się wieloma zagadnieniami związanymi z tematyką sieci radiowych i mobilnych. Jest współautorem trzech książek oraz wielu artykułów i raportów. Recenzował publikacje zgłaszane do czasopism oraz na renomowane światowe konferencje, a także publikował recenzje książek w czasopiśmie IEEE Communications Magazine.

Additional information:

Michal Wagrowski is an Assistant Professor at the Institute of Telecommunications, AGH University of Science and Technology (AGH-UST), Krakow, Poland. He received his M.Sc. in Electronics and Telecommunications in 2000 and PhD degree in Telecommunications in 2011, both from AGH-UST. He spent his short-term sabbatical leave in France Telecom R&D (Orange Labs) in Paris, in 2008. His interests include mobile networks planning and optimization for various radio access technologies as well as public safety systems. He was working in European IST, Celtic, COST and EDA projects as well as has/had actively participated in grants supported by Polish Ministry of Science, National Science Centre and the National Centre for Research and Development, also as a team leader. He has worked as a consultant, trainer and expert of the National Center for Research and Development. He is co-author of three books as well as many technical papers and reports. He has served as a reviewer for several IEEE conferences and journals.
 
Additionally, Michał Wągrowski is currently Deputy Dean for Education for the studies of ICT and Cybersecurity as well as the Plenipotentiary for Diploma at the Institute of Telecommunications. He is also a member of various committees, teams, colleges and councils related to education at the faculty of Computer Science, Electronics and Telecommunications AGH-UST.

Wągrowski M.
On UMTS capacity and coverage link-level studies

2007-04

article
2
16-24
4
China Communications

Informacje dodatkowe:

Michał Wągrowski ukończył Wydział Elektrotechniki, Automatyki, Informatyki i Elektroniki AGH, specjalność Telekomunikacja w 2000 roku. W latach 1999-2001 pracował w dwóch firmach o profilu teleinformatycznym, a w roku 2001 rozpoczął pracę w Katedrze Telekomunikacji AGH. Odbył krótkoterminowy staż naukowy w 2008 r. w ośrodku badawczo-rozwojowym France Telecom (Orange Labs) w Paryżu. Stopień doktora nauk technicznych uzyskał w roku 2011 i obecnie pracuje na stanowisku adiunkta. Dodatkowo pełni funkcję Prodziekana ds. Kształcenia dla kierunku Teleinformatyka i Cyberbezpieczeństwo oraz Pełnomocnika ds. Dyplomowania w Instytucie Telekomunikacji. Jest też członkiem różnych komisji, zespołów, kolegiów i rad związanych z dydaktyką.

Michał Wągrowski jest ekspertem z dziedziny sieci i systemów komórkowych. Brał aktywny udział zarówno w krajowych, jak i międzynarodowych projektach badawczo-rozwojowych, a także pracował jako konsultant, trener oraz ekspert Narodowego Centrum Badań i Rozwoju. Zajmował się wieloma zagadnieniami związanymi z tematyką sieci radiowych i mobilnych. Jest współautorem trzech książek oraz wielu artykułów i raportów. Recenzował publikacje zgłaszane do czasopism oraz na renomowane światowe konferencje, a także publikował recenzje książek w czasopiśmie IEEE Communications Magazine.

Additional information:

Michal Wagrowski is an Assistant Professor at the Institute of Telecommunications, AGH University of Science and Technology (AGH-UST), Krakow, Poland. He received his M.Sc. in Electronics and Telecommunications in 2000 and PhD degree in Telecommunications in 2011, both from AGH-UST. He spent his short-term sabbatical leave in France Telecom R&D (Orange Labs) in Paris, in 2008. His interests include mobile networks planning and optimization for various radio access technologies as well as public safety systems. He was working in European IST, Celtic, COST and EDA projects as well as has/had actively participated in grants supported by Polish Ministry of Science, National Science Centre and the National Centre for Research and Development, also as a team leader. He has worked as a consultant, trainer and expert of the National Center for Research and Development. He is co-author of three books as well as many technical papers and reports. He has served as a reviewer for several IEEE conferences and journals.
 
Additionally, Michał Wągrowski is currently Deputy Dean for Education for the studies of ICT and Cybersecurity as well as the Plenipotentiary for Diploma at the Institute of Telecommunications. He is also a member of various committees, teams, colleges and councils related to education at the faculty of Computer Science, Electronics and Telecommunications AGH-UST.

Wągrowski M., Dziunikowski W., Rapacz N.
Mobile services provisioning in DESYME integrated environment

2006-06

proceedings paper
Proc. 15th IST Mobile & wireless communications summit, Myconos, Greece

Informacje dodatkowe:

Michał Wągrowski ukończył Wydział Elektrotechniki, Automatyki, Informatyki i Elektroniki AGH, specjalność Telekomunikacja w 2000 roku. W latach 1999-2001 pracował w dwóch firmach o profilu teleinformatycznym, a w roku 2001 rozpoczął pracę w Katedrze Telekomunikacji AGH. Odbył krótkoterminowy staż naukowy w 2008 r. w ośrodku badawczo-rozwojowym France Telecom (Orange Labs) w Paryżu. Stopień doktora nauk technicznych uzyskał w roku 2011 i obecnie pracuje na stanowisku adiunkta. Dodatkowo pełni funkcję Prodziekana ds. Kształcenia dla kierunku Teleinformatyka i Cyberbezpieczeństwo oraz Pełnomocnika ds. Dyplomowania w Instytucie Telekomunikacji. Jest też członkiem różnych komisji, zespołów, kolegiów i rad związanych z dydaktyką.

Michał Wągrowski jest ekspertem z dziedziny sieci i systemów komórkowych. Brał aktywny udział zarówno w krajowych, jak i międzynarodowych projektach badawczo-rozwojowych, a także pracował jako konsultant, trener oraz ekspert Narodowego Centrum Badań i Rozwoju. Zajmował się wieloma zagadnieniami związanymi z tematyką sieci radiowych i mobilnych. Jest współautorem trzech książek oraz wielu artykułów i raportów. Recenzował publikacje zgłaszane do czasopism oraz na renomowane światowe konferencje, a także publikował recenzje książek w czasopiśmie IEEE Communications Magazine.

Additional information:

Michal Wagrowski is an Assistant Professor at the Institute of Telecommunications, AGH University of Science and Technology (AGH-UST), Krakow, Poland. He received his M.Sc. in Electronics and Telecommunications in 2000 and PhD degree in Telecommunications in 2011, both from AGH-UST. He spent his short-term sabbatical leave in France Telecom R&D (Orange Labs) in Paris, in 2008. His interests include mobile networks planning and optimization for various radio access technologies as well as public safety systems. He was working in European IST, Celtic, COST and EDA projects as well as has/had actively participated in grants supported by Polish Ministry of Science, National Science Centre and the National Centre for Research and Development, also as a team leader. He has worked as a consultant, trainer and expert of the National Center for Research and Development. He is co-author of three books as well as many technical papers and reports. He has served as a reviewer for several IEEE conferences and journals.
 
Additionally, Michał Wągrowski is currently Deputy Dean for Education for the studies of ICT and Cybersecurity as well as the Plenipotentiary for Diploma at the Institute of Telecommunications. He is also a member of various committees, teams, colleges and councils related to education at the faculty of Computer Science, Electronics and Telecommunications AGH-UST.

Dziunikowski W., Gozdecki J., Rapacz N., Wągrowski M.
Selected QoS solutions for next generation heterogeneous networks

2006-05

proceedings paper
173-184
Proc. Networking 2006 : towards the QoS Internet, Coimbra, Portugal